Ukrainian Armed Forces breach Surovikin defense line near Robotyne - Estonian intelligence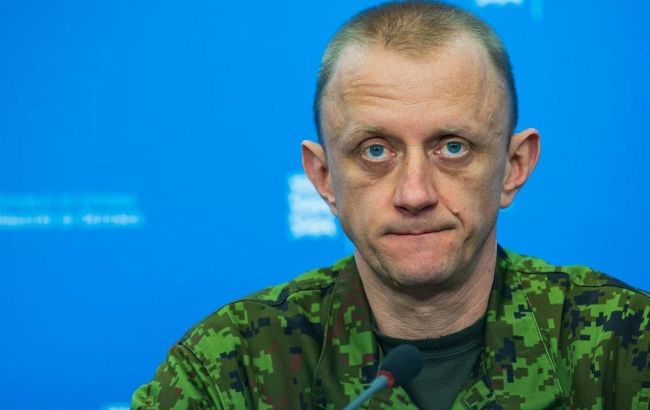 Margo Grosberg (_grosberg_facebook_com)
The Estonian intelligence believes that the Ukrainian Armed Forces have breached the first line of defense on the Zaporizhzhia front in the area of Robotyne, according to the head of the Estonian Defense Forces Intelligence Center, Colonel Margo Grosberg, ERR reports.
According to him, over the past weeks, the Armed Forces managed to exhaust the enemy through intense combat actions in the Zaporizhzhia region towards Robotyne and Verbove.
"Ukrainian troops have reached the first line of trenches of the so-called Surovikin defense line and breached it at least in one location, advancing to the western side of Verbove," the colonel explained.
He noted that the battles there were the most intense, and the Russians had to deploy more units there from other locations, including units of the Pskov Airborne Division, which were transferred from Bakhmut and Lyman.
"These actions show that Russia is taking significant risks, indicating that their reserves are limited, and there are not many left," he said.
Liberation of Robotyne
On August 22, it became known that Ukrainian defenders entered the village of Robotyne in the Zaporizhzhia region with a fight and organized the evacuation of civilians.
The next day, the defenders raised the Ukrainian flag over the village and posted a video.
According to military experts, Robotyne is the main obstacle on the way to the enemy's second line of defense.
The village is one of the key strongholds of the Russians between the controlled Orikhove and the occupied Tokmak, which the Russians turned into a fortress on the way to another important hub - Melitopol.
For more information on the tactical significance of Robotyne and how the counteroffensive may develop further, read the article on RBC-Ukraine.