Second grain ship departs from Ukrainian port through temporary corridor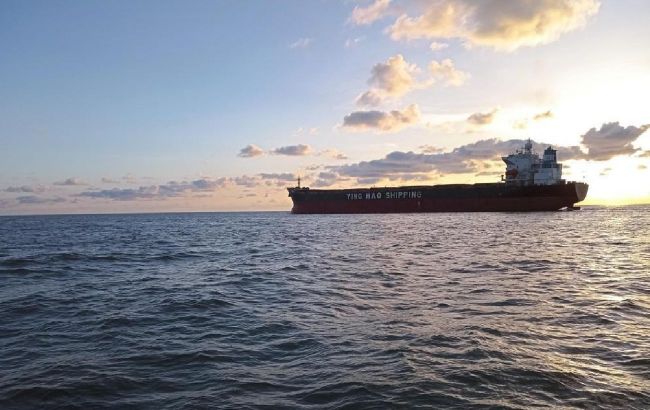 Second ship with grain left the Ukrainian port through a temporary corridor (Photo: facebook.com/oleksandr.kubrakov)
Another vessel loaded with grain has exited the Ukrainian port through the temporary corridor, marking the second ship to break through Russia's Black Sea blockade, according to Ukraine's Minister of Community Development, Territories, and Infrastructure, Oleksandr Kubrakov.
The vessel in question is the bulk carrier Aroyat (Palau flag), which arrived in Ukraine last Saturday. The ship is transporting 17.6 thousand tons of Ukrainian wheat to Egypt.
Reuters notes the departure of two vessels from Ukrainian ports tests Ukraine's ability to resume maritime exports after Russia withdrew from the grain deal and effectively blocked part of the Black Sea.
Background
In July 2023, Russia withdrew from the grain deal. Following this announcement, the Russian military shelled Ukrainian ports and grain infrastructure.
Ukraine established temporary corridors in the Black Sea, primarily for the departure of civilian vessels in Ukrainian ports since the start of the conflict.
Yesterday, the first cargo ship, Resilient Africa, which departed from a Ukrainian port loaded with grain, arrived at the Bosporus. This achievement demonstrates the vessel's successful navigation through Russia's blockade.