First ship with Ukrainian grain arrives off Bosphorus, breaking through blockade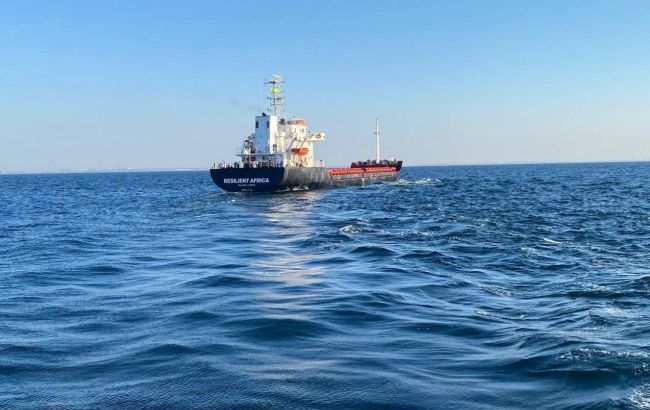 Photo: Ship with Ukrainian grain breaks through blockade in the Black Sea (www.facebook.com/oleksandr.kubrakov)
The cargo ship Resilient Africa arrived off the Turkish Bosphorus today, becoming the first ship carrying grain from Ukraine to pass through the Black Sea humanitarian corridor, according to Reuters.
The vessel departed from the Ukrainian port of Chornomorsk earlier this week with 3,000 tons of grain.
Five ships had left Odesa following the suspension of the grain deal, but these were all ships that had been stuck in Ukraine since the beginning of the war, not grain-carrying vessels.
Last month, Ukraine announced the creation of a humanitarian corridor in the Black Sea to release ships that had been stranded in its ports since Russia's invasion in February 2022 and to bypass the effective blockade after Russia withdrew from the deal on safe grain exports.
Resilient Africa ship, carrying 3,000 tons of wheat, set sail from the Chornomorsk port toward the Bosphorus on September 19. The ship's departure serves as a test of Ukraine's ability to reopen maritime routes when Russia attempts to reinstate the effective blockade.