Ukrainian Navy explains work of 'humanitarian corridor' in the Black Sea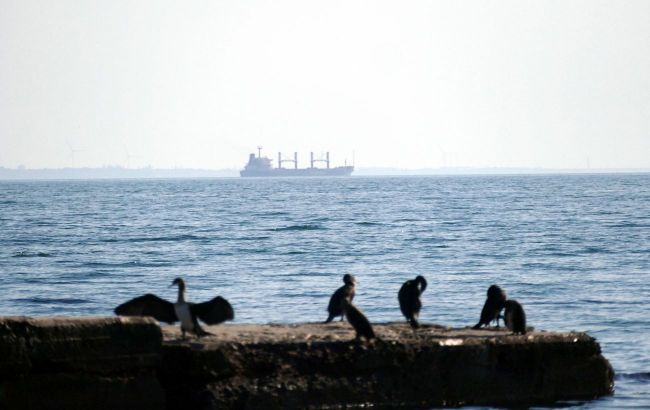 A humanitarian corridor has been opened in the Black Sea (Getty Images)
A new temporary "humanitarian corridor" has been announced in the Black Sea. The first ships are expected to pass through it within the next few days, according to Oleh Chalyk, spokesperson for the Ukrainian Navy, citing Reuters.
Chalyk said that the corridor will be used by trade vessels that have been stuck in Ukrainian ports on the Black Sea, as well as for transporting grain and agricultural products.
"Today a new temporary humanitarian corridor has started to work. The corridor will be very transparent, we will put cameras on the ships and there will be a broadcast to show that this is purely a humanitarian mission and has no military purpose," Chalyk explained.
The Black Sea corridor
Previously, the Ukrainian Navy announced that Ukraine has opened corridors in the Black Sea for civilian trade vessels.
However, there remains a military threat and mine danger from the Russian Federation along all routes.
These routes would primarily be used for the departure of civilian ships that have been stranded in Ukrainian ports such as Chornomorsk, Odesa, and Pivdenny since the beginning of the full-scale invasion by Russia on February 24, 2022.
Vessels whose owners/captains officially confirm that they are ready to sail in the current conditions will be allowed to pass through the routes.
Grain deal
The Black Sea grain deal previously allowed for the safe export of foodstuffs from the port of Odesa for the duration of a year. Russia withdrew from the agreement in mid-July.
Following Russia's withdrawal, Ukrainian ports and grain warehouses have been repeatedly targeted by Russian bombings, prompting accusations from Ukraine and the West that it is using food as a weapon of war.