Scholz: World needs to increase pressure on Putin to make him abandon his imperial ambitions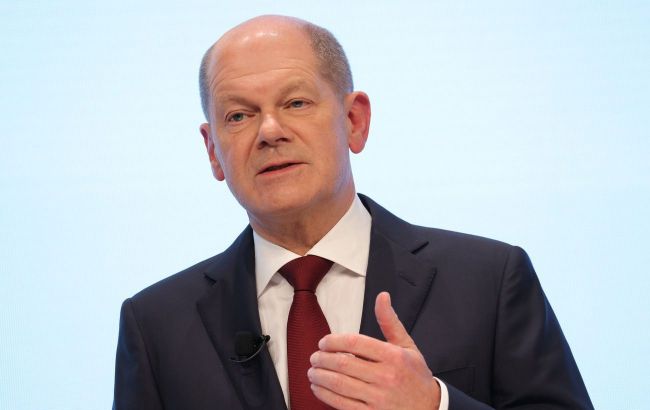 Chancellor of Germany Olaf Scholz (photo: Getty Images)
German Chancellor Olaf Scholz stated that the world needs to exert greater pressure on Russian dictator Vladimir Putin to end the war in Ukraine, according to his remarks during a "dialogue with citizens" in Hamburg on October 2.
"I will do everything to significantly increase the pressure, and the Russian president has finally understood that he cannot simply say, 'I will continue until I achieve my goal, regardless of how many lives it costs, including those of his own soldiers,'" Scholz stated.
According to him, everything possible must be done to end the war, and Ukraine should be able to defend its territorial integrity and independence.
He also positively assessed the talks at the level of political advisers - first in Copenhagen and then in Jeddah, which also involved representatives from China, South Africa, and Brazil.
"This is not a promise of a decision yet. In this situation, it's hard to say that we have hope, but I believe it's a way," the head of government said.
In Scholz's opinion, Putin would gladly take a map of Europe, a pen, draw a line, and say, "This is yours, this is ours," and be satisfied because that's how he envisions the world.
"But I emphasize: it cannot be right when a big, strong neighbor says that they need a part of your territory. The essence of the conflict is that it's actually about the conquest of a country, nothing else," Scholz said, adding that partners have tried to avoid this.
He noted that there is currently an incredible amount of destruction in Ukraine, mines everywhere, and an incredible number of people have died, and the economy is in ruins.
"But all of this does not interest him (Putin) because, in some history textbooks later, it should be written: he made his state great," Scholz said.
Germany's military aid
Germany is one of the leaders among Ukraine's allied countries in terms of supplying weapons. Berlin has provided several types of artillery, Leopard tanks of older and newer modifications, air defense systems IRIS-T and Patriot, ammunition, vehicles, drones, and other types of weaponry.
In the assistance package from August 17, Germany delivered two launchers of the short-range air defense missile system IRIS-T to Ukraine.
Later, it became known that the new aid package would include two hundred armored MRAP vehicles, as well as ammunition for mortars and artillery.