Germany to deliver hundreds of armored vehicles and more in aid package for Ukraine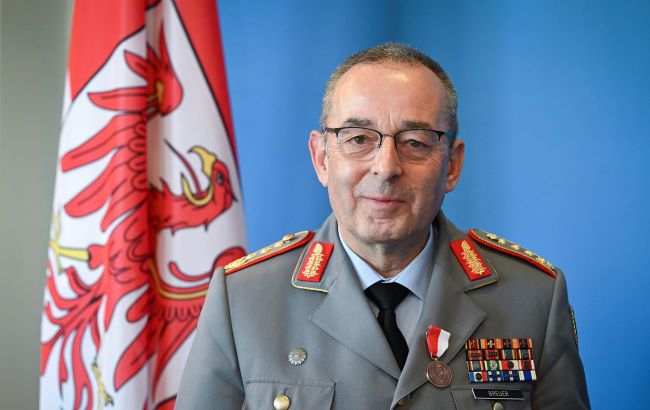 Inspector General of the German Ministry of Defense Carsten Breuer (Photo: Getty Images)
Germany will transfer two hundred MRAP armored vehicles to Ukraine as part of a new military aid package, along with ammunition for mortars and artillery, according to the German Ministry of Defense.
"The Federal Ministry of Defense has pledged further substantial support for Ukraine, totaling approximately 400 million euros. Support is provided where it is most needed," the statement reads.
It is noted that in August, Germany had two launchers for the Ukrainian Patriot air defense system with a phased array radar for target interception, as well as corresponding guided missiles.
Germany also intends to enhance Ukraine's air defense capabilities in the future, including with anti-aircraft tanks like the Gepard and IRIS-T systems.
What Ukraine received in the new aid package includes
200 armored MRAP vehicles
50 aerial drones
Tens of thousands of various caliber ammunition rounds
480 AT2 missiles
Demining systems and more
Winter clothing, heat generators, and electric power sources.
Training of Ukrainian soldiers
Germany has trained nearly 7,000 Ukrainian soldiers since Russia's aggression began. Currently, 900 Ukrainian military personnel are undergoing training in Germany. It is expected that by the end of the year, 10,000 Ukrainian soldiers will have completed training.
The main focus of training in Germany is on preparing lower-level tactical leadership, such as group commanders, platoon leaders, and company commanders. Additionally, training is ongoing for an infantry battalion and various courses for specialists in engineering and anti-aircraft systems. At the end of this month, Ukrainian technicians responsible for maintaining Leopard 1A5 tanks will undergo training in Germany.
German assistance
Germany is one of the leading countries providing assistance to Ukraine's armed forces. Berlin has contributed several types of artillery, both older and newer versions of Leopard tanks, air defense systems like IRIS-T and Patriot, ammunition, vehicles, drones, and various other forms of weaponry.
On the eve of the Ramstein meeting, German Defense Minister Boris Pistorius announced a new military aid package for Ukraine.
In the aid package from August 17, Germany provided Ukraine with two launchers for the short-range air defense missile system IRIS-T.