Scholz urges Russia to stop war 'as soon as possible'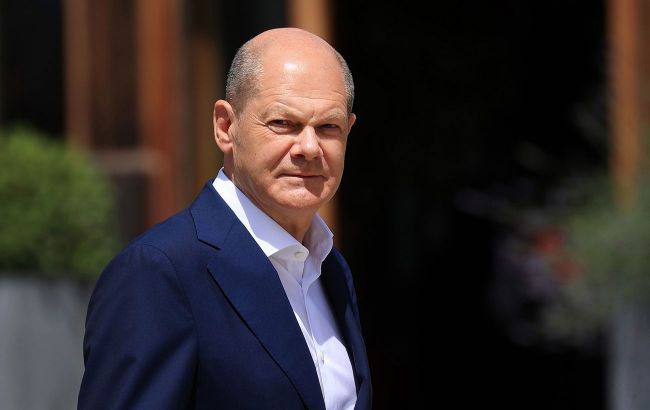 Photo: Germany's Chancellor Olaf Scholz (Getty Images)
Germany's Chancellor Olaf Scholz has urged Russia to end the war in Ukraine as quickly as possible, emphasizing that Russia's aggression is causing suffering to almost the entire world during a press conference with Turkish President Recep Tayyip Erdogan.
Scholz made these remarks and expressed Germany's shared belief that Russia should promptly conclude its aggression.
"The Russian attack on Ukraine and the impact that it's had - it has made the entire world suffer. Both of us (Scholz and Erdogan) agree that Russia must cease aggression as soon as possible," said the German leader.
He also thanked Türkiye and its leader personally for their constructive and vital role in enabling Ukraine to continue exporting its grain despite the ongoing conflict.
"It's bitter that Moscow has not continued this agreement," stated Scholz.
He highlighted that Russia, through its war, is violating the long-established rule that borders cannot be changed by force, posing a threat to European security.
"I call this a turning point in history," concluded Scholz.
How long will this war last?
Earlier, Ukrainian President Volodymyr Zelenskyy stated that the duration of the war in Ukraine also depends on the speed of supplying air defense systems and their quantity.
Additionally, according to the head of the Office of the President, Andriy Yermak, it is still unknown when the war will end, but comparing it to a 100-meter race, Ukrainian Defense Forces have metaphorically covered about 70 meters.
Recently, German Chancellor Olaf Scholz and NATO Secretary-General Jens Stoltenberg declared that Russia has no intention of ceasing its large-scale military aggression against Ukraine, and the war may continue for quite a while. Western countries are urged to continue supporting Ukraine in its counteroffensive operations.
Later, Stoltenberg emphasized that Western allies need to increase their support for Ukraine, as the situation on the battlefield in the fight against Russian aggression remains challenging.