Presidential Office speculates on how long war in Ukraine would last: '70 meters out of 100 run'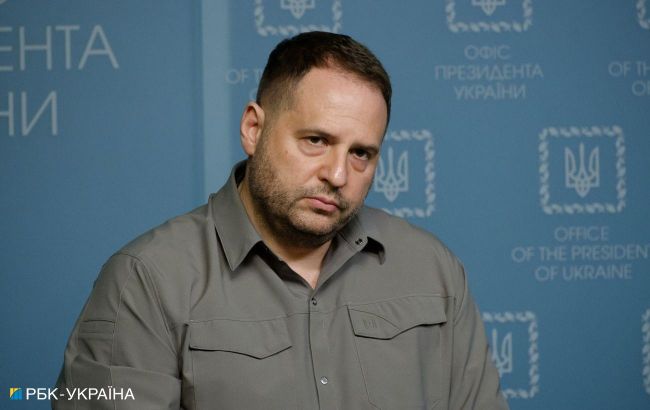 Photo: Andriy Yermak, Head of the Office of the President of Ukraine (Vitalii Nosach, RBC-Ukraine)
It is not known yet when the war in Ukraine with the Russian invaders will end, but compared to a 100-meter race, our Armed Forces have already overcome 70 meters, Andriy Yermak, Head of the Office of the President of Ukraine, stated in an interview with Nataliia Moseichuk.
Yermak noted that nobody knows exactly when the war will end. However, according to him, it will end very suddenly.
"And this is exactly the reason everything is being done. There are many factors that influence this. Still, if we compare it to a 100-meter race, I think 70 meters out of 100 are run. But these last 30 meters are the most difficult," said the Head of the President's Office.
At what stage is the war in Ukraine?
President Volodymyr Zelenskyy has said that Ukraine is in the last stage of the war, but it may be the most difficult. However, military experts disagree on the actual stage of the war in Ukraine.
Thus, according to Oleksandr Kovalenko, a military and political expert at the Information Resistance group, this is not the last stage of the war, but only its middle.
"It may sound a bit cynical, but I look at the war mathematically. I look at the bridgeheads, the number of troops, the capabilities, and the ratio of forces and means. And, in my opinion, the hardest part of the war is yet to come. This is not the hardest part yet. We are somewhere in the middle at best," he explained.
According to Kovalenko, the hardest part of the war is likely to be when the Ukrainian Armed Forces liberate the left bank of the Kherson region and the Zaporizhzhia region.
"And then they will be on the front line with Donetsk and Luhansk regions. And we will decide on the further course of action regarding the temporarily occupied Crimea. That's where the hardest part will begin. For now, we are in the middle. That's my personal opinion," the expert summarized.
As a reminder, Zelenskyy also stated that the timing of the end of the war in Ukraine also depends on the speed of delivery of air defense systems and their quantity.