NATO Chief calls for increased support to Ukraine as battleground situation is difficult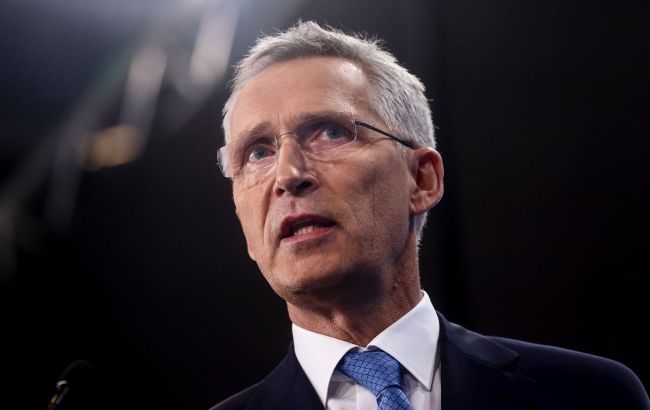 Photo: NATO Secretary General Jens Stoltenberg (Getty Images)
Western allies should increase their support for Ukraine because the situation on the battlefield in its fight against Russian aggression remains difficult, says NATO Secretary General Jens Stoltenberg in comments to journalists during the EU Council of Ministers in Brussels.
"I expect that in the meeting we will also address the situation in Ukraine, intense fighting continues. The situation on the battlefield is difficult and that just makes it even more important that we sustain and step up our support for Ukraine because we cannot allow President Putin to win," Stoltenberg says.
He emphasizes that Ukraine should remain a sovereign independent state in Europe, and support it - in the interests of NATO and European allies.
The Secretary-General also notes that wars are unpredictable by their nature, so no one can say how and when the Russian aggression against Ukraine will end.
"What we can say is that the likelihood for an acceptable negotiated outcome increases the more military support to be provided to Ukrainian because so far we have seen no real will from President Putin to negotiate an acceptable solution for Ukraine. So the only way to get there is to convince President Putin that they will not win on the battlefield," Stoltenberg adds.
NATO support to Ukraine
On October 11, Ramstein-16 took place at the NATO headquarters, at which the President of Ukraine Volodymyr Zelenskyy spoke for the first time.
The partners provided new packages of military support, including air defense systems, ammunition and artillery shells, winter uniforms, and demining equipment.
Belgium and Denmark have agreed to transfer F-16 fighter jets to Ukraine, which are expected to arrive in Ukraine in the spring of 2024. Danish Defense Minister Troels Lund Poulsen said time was needed to train pilots and fighter maintenance personnel. In total, 11 countries announced aid packages for Ukraine.
Later, Stoltenberg stated that the NATO defense industry has three main tasks - to support Ukraine, to solve the defense needs of allies, and to keep the Alliance at the forefront of technological progress.