Russians unwilling to leave lost positions in the south, continue assaults - Ukraine's MoD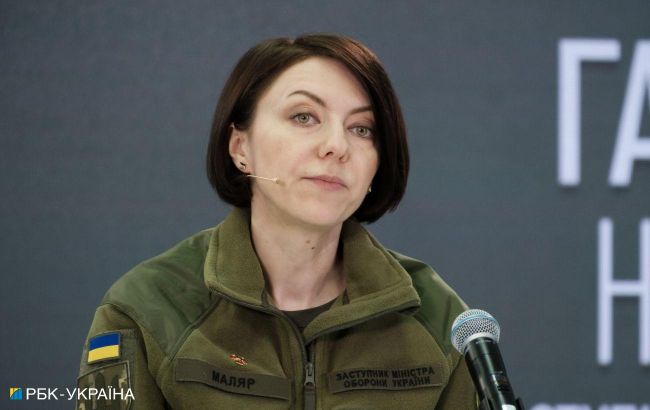 Photo: Hanna Maliar, Deputy Minister of Defense of Ukraine (Vitalii Nosach/RBC-Ukraine)
Russian occupiers do not want to leave the lost positions south of Ukraine. Therefore, our defenders must protect the liberated areas from enemy assaults, reports Deputy Minister of Defense Hanna Maliar during a telethon.
"The populated areas that have already been liberated, the enemy does not want to leave them. And they continue to fight. So, when we talk about Robotyne, the positions that have already been occupied by us and where we have established ourselves, we still have to defend these areas from enemy assaults. Because they want to reclaim the lost positions," she said.
Furthermore, Maliar noted that there are directions where the Armed Forces are gradually but steadily advancing. This applies, in particular, to the direction of Melitopol.
Situation in the south
Ukrainian military continues their offensive operation in the Melitopol direction. They are also conducting offensive actions south of Bakhmut. Our soldiers have had partial success in the areas of Klishchiivka, Andriivka, and Kurdiumivka in the Donetsk region.
Meanwhile, military experts believe that the Ukrainian Armed Forces may soon liberate Klishchiivka.
Moreover, recently, the Head of the United Coordinating Press Center of Security and Defense Forces of the South of Ukraine, Natalia Humeniuk, noted that the Defense Forces are pushing the enemy out of the south of Ukraine. Their goal is to clear the area on the left bank of the Dnipro by at least 10-15 km.
For more details on the situation on the front lines and how far Ukraine is from a turning point, read the article by RBC-Ukraine.