Ukrainian Armed Forces may liberate Klishchiivka soon: Will Bakhmut be surrounded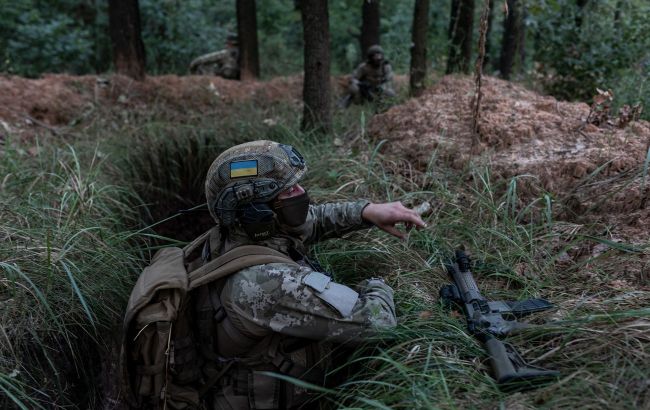 Experts believe that the Ukrainian Armed Forces will soon liberate Klishchiivka (Photo:Getty Images)
According to Major (Reserve) Oleksii Hetman, Klishchiivka will be liberated in the Bakhmut direction. Still, he believes that encircling Bakhmut is not yet on the agenda.
"I believe Klishchiivka could be liberated in the coming days. Will it allow us to encircle Bakhmut? Not yet, there is still a northern flank where fierce battles are also taking place. But we are advancing step by step," he said.
deepstatemap.live screenshot
The expert reminded that for Russian propaganda, Bakhmut has special emotional significance. Its capture was portrayed as almost a victory in the war, and the Russians sacrificed one human life for every 42 centimeters of Ukrainian territory in that direction.
"And the Russians don't want to leave Bakhmut; it will be difficult to explain to the population. The phrase about a "gesture of goodwill" or a retreat to more advantageous positions won't work. They will fight to the last, but those who are directly in the city understand the real threat of encirclement," Hetman added.
The advance of the Ukrainian Armed Forces near Bakhmut
Ukrainian forces have advanced near the settlement of Klishchiivka in the Donetsk region.
Deputy Minister of Defense Hanna Maliar previously stated that the occupiers in Bakhmut have found themselves in a trap. According to her, the Russians cannot leave the city.
Furthermore, Commander of the Army of the Armed Forces of Ukraine Oleksandr Syrskii explained that the Ukrainian Armed Forces could place Bakhmut in operational encirclement. This would prevent the occupiers from remaining in the city.