Russians trapped in Bakhmut, unable to leave city: Ukrainian MoD claims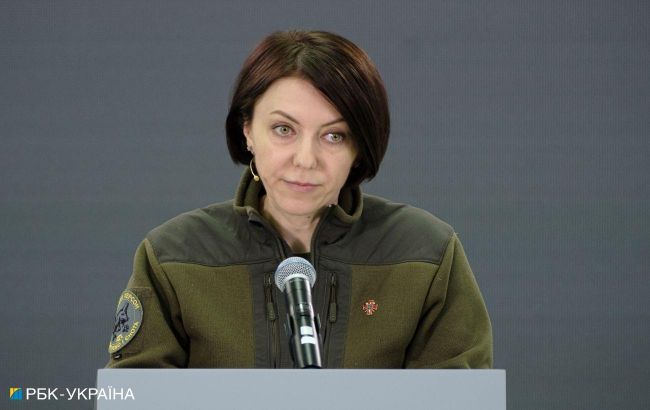 Deputy Minister of Defense of Ukraine Hanna Maliar (Photo: Vitalii Nosach, RBC-Ukraine)
The Ukrainian forces' counteroffensive near Bakhmut continues, and the occupiers are trapped. Russian aggressors are unable to exit Bakhmut, according to Deputy Minister of Defense Hanna Maliar.
According to her statements, Ukrainian defenders are advancing on the southern flank of the Bakhmut direction.
"We are moving along the southern flank there. We have already gained control of many dominant heights, and the enemy is trapped because they cannot leave Bakhmut and cannot advance freely through the city," Maliar said.
The Deputy Defense Minister emphasizes that fierce battles are ongoing near the settlements of Klishchiivka, Kurdiumivka, and Andriivka. As Maliar notes, Ukrainian Armed Forces are making progress on that front, achieving success.
Screenshot from deepstatemap.live
Battles in the Bakhmut area
For many months, Bakhmut remained the epicenter of combat actions in eastern Ukraine. Since the end of May, Ukrainian defenders have intensified their offensive actions on the flanks of Bakhmut.
Commander of the Ukrainian Ground Forces, Oleksandr Syrskii, previously explained that Ukrainian forces could encircle Bakhmut. This would prevent the occupants from remaining within the city.
According to ISW analysts' data, Ukrainian forces are achieving success on the southern flank of the Bakhmut direction and have displaced Russian troops in the Klishchiivka area.