Russians shelled Sumy region - Casualties reported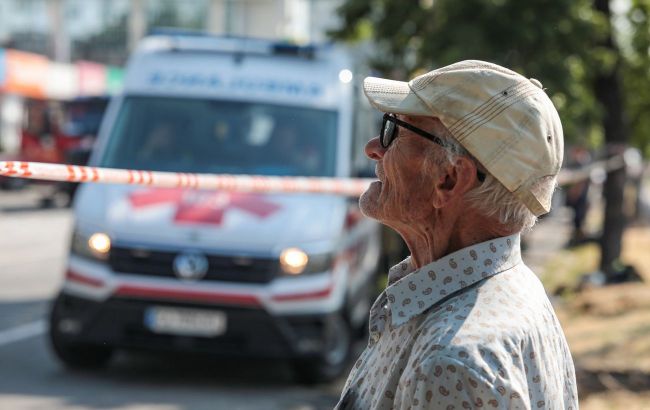 Russians wounded a woman during the shelling (photo: Getty Images)
Russian military forces continue to shell Ukrainian territory. Today, the city of Druzhba in the Shostka district of Sumy region was subjected to shelling, according to the Northern Operational Command.
According to the Northern Operational Command, as a result of the Russian shelling of the Sumy region on October 1, a local resident of the city of Druzhba was injured.
"Several buildings caught fire as a result of the shelling. A local woman was injured preliminarily. She is currently in the hospital," the command reported.
The situation in the Sumy region
Since the liberation of the Sumy region from Russian forces in the spring of last year, the occupiers have regularly shelled border territories with aviation, artillery, and mortars.
As a result, the regional authorities decided to establish a 5-kilometer buffer zone along the border with Russia this year.
Recently, Russian forces shelled the Velyka Pysarivka community in the Sumy region with artillery fire. A 47-year-old man was killed in the attack, and a 40-year-old woman sustained injuries.
Subsequently, Russian occupiers launched an artillery strike on the territory of the Vorozhbyanske community, resulting in injuries to a local resident.