Russians innovate new defense strategy for Crimean Bridge: Ukrainian Intelligence reveals details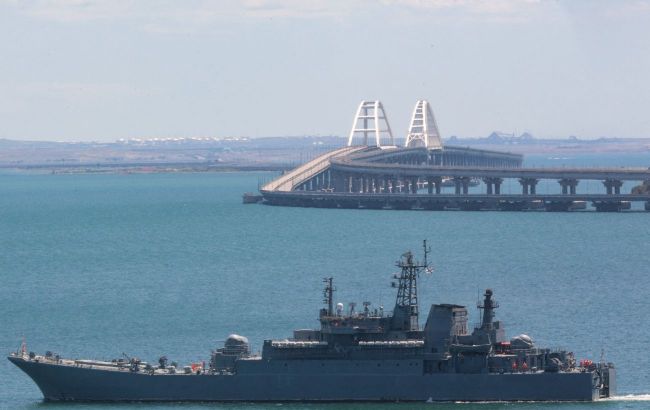 Illustrative photo (Photo: Getty Images)
Russians are attempting to defend the Crimean Bridge from attacks by deliberately flooding ferries. This is their way of creating a defensive line, according to the Defense Intelligence of the Ministry of Defense of Ukraine on Telegram.
According to information from Ukrainian military intelligence, the Russians are currently preparing to flood the second ferry near the Crimean Bridge.
"The occupiers plan to flood at least six watercraft of the mentioned type in order to create a defensive line in front of the Kerch Bridge," states Ukrainian Intelligence.
They specify that the enemy intends to place booms between the submerged ferries to protect the bridge from attacks.
"The crude measure of protecting the nineteen-kilometer bridge through ferry flooding reflects the hasty decisions of the enemy and an intellectual crisis within the military-political leadership of terrorist Russia," explains the intelligence.
Attacks on the Crimean Bridge
The Crimean Bridge, which was illegally constructed by Russian occupiers, has already been attacked twice.
In October 2022, powerful explosions occurred on it, leading to significant damage. The head of the Security Service of Ukraine, Vasyl Maliuk, recently confirmed that this was a special operation conducted by his agency.
A new attack on the Crimean Bridge took place in July of this year, destroying two spans. The Russians plan to repair the bridge no earlier than November.
Maliuk also confirmed the involvement of the Security Service of Ukraine in this attack. According to him, it was organized using surface drones called "Sea Baby."