Russians attacked Chernihiv region overnight, killing a man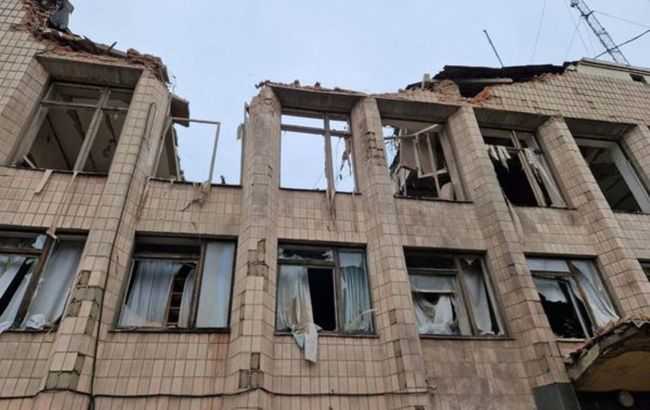 Photo: Russians attacked the Chernihiv region at night, a man died (t.me/mvs_ukraine)
Over the night of August 22, Russian forces shelled border settlements in the Chernihiv region, a man was killed as a result of the attack, according to the Ukrainian Ministry of Internal Affairs.
"Overnight, the enemy continued shelling settlements in the Chernihiv region. As a result of enemy strikes, a man was killed, and civilian infrastructure facilities were damaged," the report says.
In the village of Semenivka, the Russians targeted an administrative building, resulting in destruction and damage to neighboring buildings.
Currently, investigative-operational groups are continuing their work to document Russian military crime.
Night attack on Ukraine
On the night of August 22, the Russian army once again attacked Ukrainian territory using Shahed kamikaze drones and Iskander-K ballistic missiles.
The Russians launched a missile strike on Kryvyi Rih in the early morning. Preliminarily, one person was injured. The rocket attack caused damage to 20 private houses and disrupted the power transmission line.
Tonight, the Russian army also attacked the Synelnykivskyi district of the region with a drone. The enemy hit a private enterprise, causing a fire. Subsequently, the occupiers launched a repeated strike on the district's territory, damaging power transmission lines and other civilian infrastructure.
Additionally, near Zaporizhzhia, the Russians conducted two missile strikes at night and attacked an open area with three UAVs—the shockwave damaged nearby buildings.
Russian forces also shelled one of the enterprises in Zaporizhzhia, causing a massive fire.