Shelling of Ukraine on August 22 - Air Force told what Russians used for attack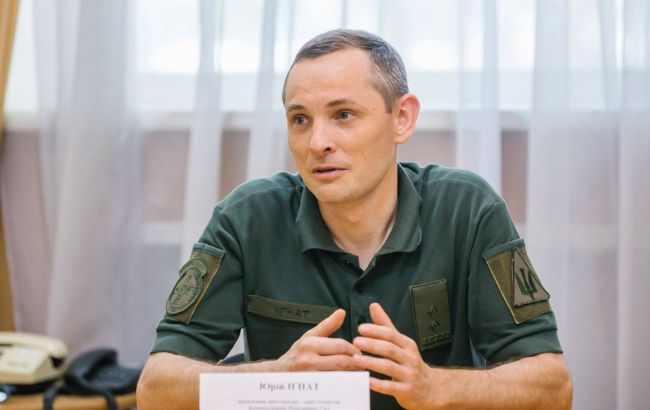 Yurii Ihnat, the Spokesperson of the Air Forces Command of the Armed Forces of Ukraine (Photo: mil.in.ua)
Russian forces, during the night, launched an attack on Ukraine using Shahed kamikaze drones and Iskander-K cruise missiles, according to Yurii Ihnat, the spokesperson of the Air Forces Command of the Armed Forces of Ukraine, during a televised marathon.
"Air alarms were sounded overnight. The enemy used several Shahed UAVs and Iskander-K cruise missiles," Ihnat revealed.
According to him, these are preliminary results.
"Currently, the data is being clarified. We are determining how we repelled this enemy attack," the spokesperson added.
Night attack on Ukraine
On the night of August 22, the Russian army once again attacked Ukrainian territory.
In particular, the Russians launched a missile strike on Kryvyi Rih at dawn. Preliminarily, one person was injured. The rocket attack caused damage to 20 private houses and disrupted the power transmission lines.
Also, during the night, the Russian army attacked the Sinelnikivskyi district of the region with a drone strike. The enemy targeted a private enterprise, resulting in a fire. Subsequently, the occupiers launched another attack on the district, damaging power transmission lines and other civilian infrastructure.
Additionally, near Zaporizhzhia, the Russians conducted two missile strikes at night and attacked an open area with three UAVs—the shockwave damaged nearby buildings. Experts are currently mitigating the consequences of the enemy strike. No information about casualties has been reported.