Russian attack on Zaporizhzhia on August 22 - Large-scale fire broke out on industrial facility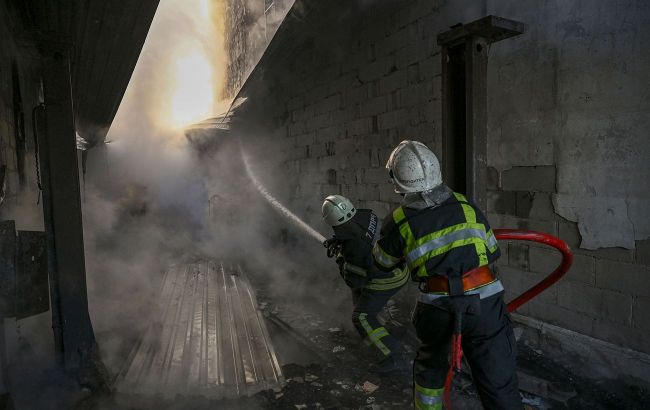 Russians attacked an industrial facility in Zaporizhzhia at night (Photo: Getty Images)
During the night of August 22, Russian forces shelled one of the industrial facilities in Zaporizhzhia. As a result of the strike, a massive fire broke out, the State Emergency Service of Ukraine informed.
"Zaporizhzhia firefighters have extinguished a large fire caused by enemy shelling. On August 22, an enemy shelling of one of the enterprises in Zaporizhzhia resulted in a fire," the statement reads.
In particular, 14 vehicles caught fire, including four trucks and packaging materials on the premises. The total area of the fire was 200 square meters.
Firefighters promptly extinguished the fire. There were no casualties.
Night attack on Ukraine
On the night of August 22, the Russian army once again attacked Ukrainian territory.
In particular, the Russians launched a missile strike on Kryvyi Rih at dawn. Preliminarily, one person was injured. The rocket attack caused damage to 20 private houses and disrupted the power transmission lines.
Additionally, tonight the Russian army attacked the Sinelnikivskyi district of the region with a drone strike. The enemy targeted a private enterprise, resulting in a fire. Subsequently, the occupiers launched another attack on the district, damaging power transmission lines and other civilian infrastructure.
Furthermore, during the night near Zaporizhzhia, the Russians struck two missiles and attacked an open area with three UAVs—the shockwave damaged nearby buildings. Experts are currently mitigating the consequences of the enemy strike. No information about casualties has been reported.