Russians at risk of being trapped near Kupiansk despite their advance in direction: Ukrainian MoD states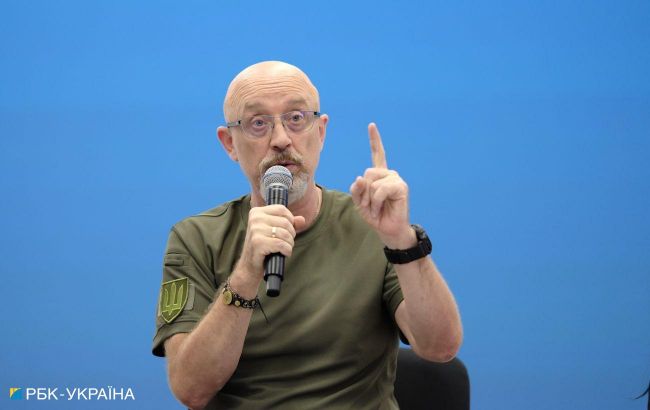 Oleksii Reznikov, the Minister of Defense of Ukraine (Photo: Vitalii Nosach, RBС-Ukraine)
Russian military forces have achieved some success near Kupians'k. However, the aggressors might be trapped in a pocket there if Ukrainian defenders advance in the Bakhmut direction, according to the statement made by Defense Minister Oleksii Reznikov at a press conference.
"It's the enemy's logical move to divert our attention by attacking there, so that we withdraw units from the south and east. But General Syrskii, who commands the Khortytsia troops, is simultaneously holding the defense on that front and counterattacking in the Bakhmut direction. The Russians seem to be making some progress there, but if we advance (in the Bakhmut direction - Ed.), then they will be trapped," he said.
Reznikov emphasizes that Ukrainian units from the south are not being redeployed, while the Russians constantly move their units, shifting from the Kherson region to the southern (Zaporizhzhia) direction and from the south to the eastern direction.
According to him, such actions by the occupiers are a positive sign for Ukraine.
"As the military says, 'the situation is tough, but under control,'" the minister added.
Situation in the east
Deputy Defense Minister Hanna Maliar states that the Russians continue to attempt to advance on the Kupiansk, Lyman, Bakhmut, Avdiivka, and Maryinka fronts.
For instance, on the Kupiansk front, the occupiers are setting up mine and explosive barriers along the border in the Belgorod region and looking for weak points in our defense to break through.
British intelligence suggests that against the backdrop of the Ukrainian Armed Forces' success in the south, the occupiers may intensify their offensive in the Kupiansk-Lyman direction over the next two months.
It's worth noting that Russia has concentrated 110,000 troops in the Lyman-Kupiansk direction. They have also increased the number of shelling incidents.