Russia concentrates 110,000 troops on Lyman-Kupiansk front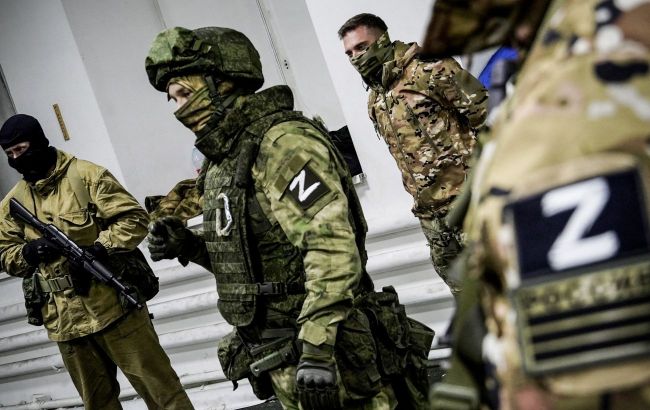 Russia concentrates 110,000 troops on Lyman-Kupiansk front (Getty Images)
Russia has concentrated 110,000 troops in the Lyman-Kupiansk direction. Occupiers have also increased the number of shelling incidents, according to a Press officer of the Land Forces of Armed Forces of Ukraine Ilia Yevlash.
"In total, at the entire Lyman-Kupiansk direction, there are approximately 110,000 Russian servicemen. However, separately, in Kupiansk direction, there are 45,000, and in the Lyman direction, there are 48,000 Russian occupying forces," the spokesperson said.
As Yevlash explained, the occupiers in the Lyman-Kupiansk direction actively used assault aircraft, the so-called Storm-Z units, as well as regular troops, including a tank regiment.
"Their plans remain the same. Simply overwhelming our positions with their numbers and creating so-called 'fire barriers,' as described in Soviet textbooks. For example, to capture a company or platoon-sized strongpoint, they need to use 40,000 rounds of ammunition. They indeed use these 40,000 rounds, but their accuracy and precision could be better," Yevlash explained.
The spokesperson notes that the situation in the Kupiansk and Lyman areas is under the control of Ukrainian military forces.
Fighting on the Lyman and Kupiansk fronts
The occupiers have intensified their offensive on the Kupiansk and Lyman directions. However, the Ukrainian Armed Forces are repelling the enemy's attacks.
According to the latest reports from the General Staff of the Ukrainian Armed Forces, the invaders do not abandon their intentions to break through Ukrainian defenses and continue their assaults. Deputy Minister of Defense of Ukraine, Hanna Maliar, said that the Russians were regrouping on the Lyman and Kupiansk fronts.
The UK intelligence suggests that considering the success of the Ukrainian Armed Forces in the south, Russian occupiers may intensify their offensive in the Kupiansk-Lyman direction in the next two months.