Russian strike on Zaporizhzhia: Number of casualties rises, including children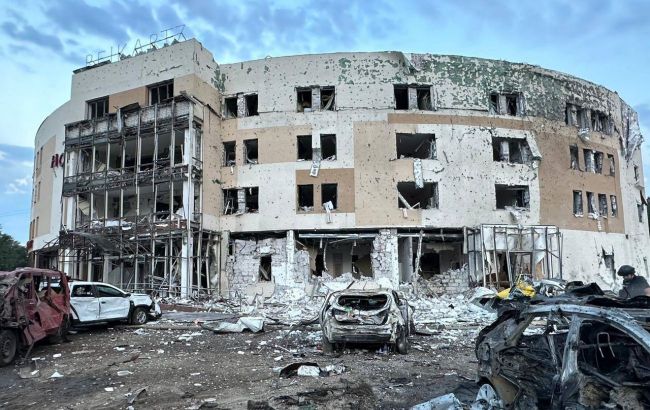 In Zaporizhzhia, the number of wounded has increased due to the shelling by Russian forces (Photo: t.me/zoda_gov_ua)
In Zaporizhzhia today, August 10th, in the evening, 16 civilians were affected, including four children, due to Russian shelling, according to Anatolii Kurtiev, the Secretary of the Zaporizhzhia Regional State Administration, on Telegram.
"Unfortunately, the number of injured has risen to 16 people, including four children," the official wrote.
Additionally, Anatolii Kurtiev, the Secretary of the City Council, specified that among the affected were a three-year-old girl and a 14-year-old boy. The girl was hospitalized and is currently under medical supervision.
"The child's condition is not critical. We pray for her speedy recovery," Kurtiev added.
Shelling of Zaporizhzhia
On the evening of August 10th, Russian occupiers struck Zaporizhzhia with an Iskander ballistic missile. Their attack targeted a civilian infrastructure object.
According to the latest information, 11 people were known to be injured due to the incident. Rescue services are currently working at the scene.
President of Ukraine, Volodymyr Zelenskyy, has already reacted to the event. He emphasized that our country will stand strong, while Russian terror will lose.