Explosions rock Zaporizhzhia as Russians shell crowded place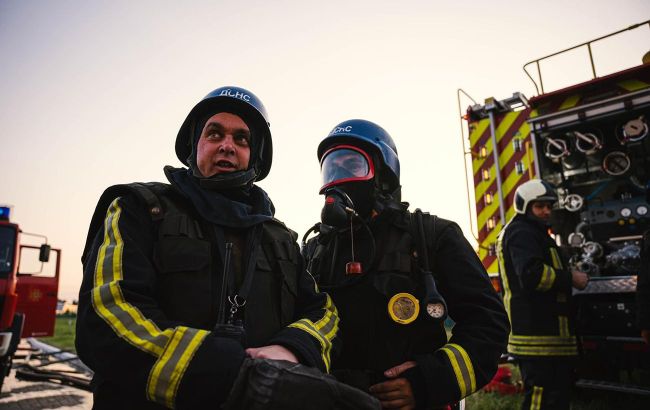 Explosions rock Zaporizhzhia as Russians shell crowded place (Getty Images)
On the evening of August 10, local residents in Zaporizhzhia reported hearing an explosion. An air raid alert was launched across the Zaporizhzhia region, according to Suspilne.
Authorities have not yet disclosed details of the explosion or provided any causes.
Residents must seek shelter until the air raid alert is lifted. Photography and videography at the scene of the incident are strictly prohibited.
The Air Force of Ukraine had previously warned about missile threats in the Zaporizhzhia region.
Official information on the shelling
Yurii Malashko, the head of the Zaporizhzhia Regional Military Administration, revealed that Russians targeted civilian infrastructure again.
"No military targets once again. The area is densely crowded at this time," he added.
Information about the victims
Secretary of the Zaporizhzhia City Council, Anatolii Kurtiev, wrote that Russian terrorists have again struck a civilian infrastructure object.
"A fire broke out at the scene. Unfortunately, there are casualties. The information is being clarified. The relevant services are already working," added Kurtiev.
He clarified that as of now, two victims are reported. He added that people in mild condition were taken to a medical facility.
Casualties
Kurtiev reported that one person died as a result of the attack. 5 more were injured. Later, he added that the number of wounded increased to nine people.
Photos from the scene
Malashko published photos and videos from the site of the Russian missile hit.
"All services are working on the spot to minimize the damage that the aggressor state is trying to inflict on us. The most important thing is the lives of our people," he wrote.
Photo: Consequences of the attack (t.me/zoda_gov_ua)
Attacks on Zaporizhzhia
Yesterday, Russian military forces shelled Zaporizhzhia, resulting in the loss of two lives within the city.
Today, it has been reported that as a result of yesterday's shelling, the death toll has risen to three, with nine people sustaining injuries.