Russians shell Zaporizhzhia on August 9th: Casualties number rises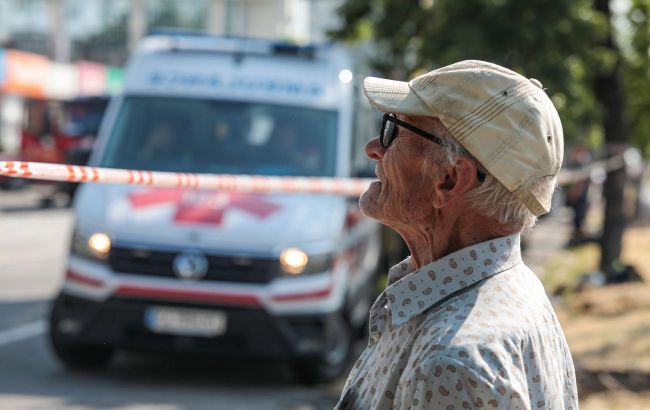 Russians shelled Zaporizhzhia (Photo: Getty Images)
The Russian military has once again shelled areas of Zaporizhzhia. As a result of the attack, two people were killed in the city, according to Anatolii Kurtiev, the secretary of the Zaporizhzhia City Council.
"The enemy attacked a residential district in Zaporizhzhia. Unfortunately, according to preliminary information, two people were killed, and there are casualties," stated Kurtiev.
This information was also confirmed by Yurii Malashko, the head of the Zaporizhzhia Regional Military Administration.
"I'm heading to the scene now. Preliminary information indicates hits on civilian infrastructure," he wrote on his Telegram channel.
Results of the shelling
"Today, Russian terrorist forces carried out another missile strike on peaceful Zaporizhzhia. Using precision weaponry, a church and commercial establishments in the Shevchenko district were destroyed," Malashko reported.
According to his words, currently, there are 3 confirmed civilian casualties.
"Medics are providing assistance to the wounded. The blast wave shattered windows in multi-story buildings. We are working on mitigating the consequences of this act by the country-terrorist," he added.
Simultaneously, he informed that 5 individuals have been injured.
Increased number of casualties
According to the head of the Zaporizhzhia regional military administration, there is now information about 7 affected individuals.
"Police paramedics assisted the doctors on-site," law enforcement officials added.
The Ministry of Internal Affairs clarified the number of casualties
In the police statement, despite the initial information of three fatalities, one individual was successfully resuscitated.
Situation in Zaporizhzhia
During a massive air raid alert in Zaporizhzhia today, explosions were reported.
Additionally, on August 5th, Russian aggressors also targeted the outskirts of the city. Information about casualties was not reported.