Russian strike on village of Hroza - Police identified nearly all the deceased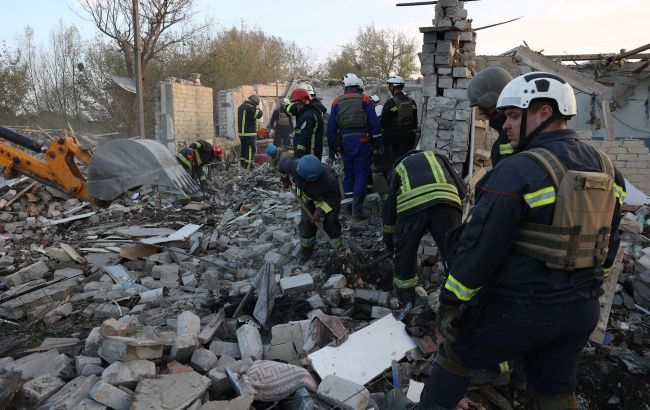 The police have identified almost all of the casualties in Hroza (photo: Getty Images)
Police have identified the bodies of nearly all the deceased following the Russian strike on the village of Hroza in the Kupiansk district, states the police of the Kharkiv region.
According to law enforcement officials, investigators collected and processed DNA samples from 16 relatives. Another 79 samples from unidentified bodies and remains are being processed at the "ANDE" DNA laboratory.
"Police have identified 48 bodies of the deceased in the village of Hroza," law enforcement officials reported.
What is known about the missile strike
Yesterday, Russian terrorists launched an attack on the village of Hroza in the Kharkiv region. Ballistic missiles, including Iskander missiles, struck a café and a shop. At the time of the attack, a funeral service for a fallen soldier was taking place at the café.
Among the victims of the attack was an 8-year-old boy. Yesterday's strike marked the deadliest in terms of casualties in the Kharkiv region since the full-scale war began.
The Ukrainian Air Force suspects that the Russians launched the attack on the village of Hroza from the Voronezh region. It took about 10 minutes from the start of the air raid warning to the impact.
The Kharkiv region prosecutor's office provided images of the impact site.