Russian losses over week: Boats, artillery systems, and more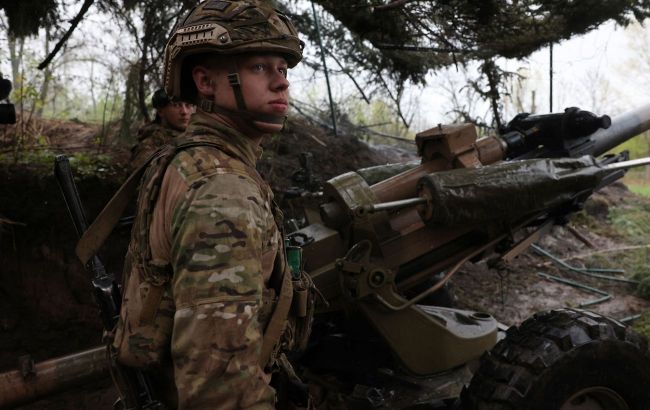 Illustrative photo (Photo: Getty Images)
National Guard artillery units destroyed dozens of enemy vehicles in the Lyman, Bakhmut, Melitopol, and Kherson directions over the course of a week, according to the Ministry of Internal Affairs of Ukraine.
It is noted that during the fire support of the Defense Forces units, they executed approximately 900 fire tasks.
This took place in the Lymans, Bakhmut, Melitopol, and Kherson directions.
The Ministry of Internal Affairs clarified that the fighters managed to destroy:
Two field warehouses with ammunition;
11 artillery systems;
Two anti-tank missile complexes;
Three units of automotive equipment;
Two motorboats.
Losses of Russia in Ukraine
According to the General Staff of the Armed Forces of Ukraine, as of Thursday, September 21, the losses of Russia in the war in Ukraine amounted to 490 occupiers, with the total number of losses in the Russian army since the beginning of the invasion standing at 274,470 military personnel.
As Global Firepower reports, Russian losses in the war are the highest since World War II and have already exceeded the number of troops in 16 NATO countries' armies.
Important Stories online news agency writes that mobilized Russians die in the war in Ukraine on average four to five months after receiving their draft notices, and one in five occupiers does not survive even two months.