Russia's losses in Ukraine as of September 21: 490 troops and 41 artillery systems eliminated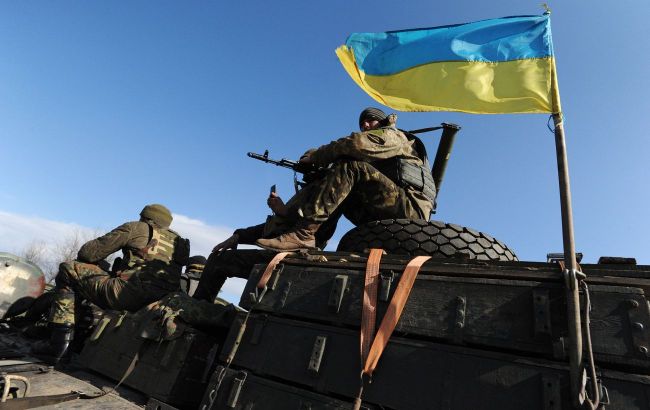 Ukrainian military (Getty Images)
Russian losses in the war in Ukraine as of Thursday morning, September 21, amounted to another 490 occupiers being eliminated over the past 24 hours, bringing the total Russian army losses since the beginning of the invasion to 274,470 military personnel. In addition, the Ukrainian Armed Forces destroyed 41 artillery systems, 15 armored vehicles, and 29 drones, according to the General Staff of the Ukrainian Armed Forces.
The overall Russian combat losses from February 24, 2022, to September 21, 2023, are estimated as follows:
Personnel - approximately 274,470 (plus 490) individuals eliminated.
Tanks - 4,638 (plus 3) units.
Armored fighting vehicles - 8,883 (plus 15) units.
Artillery systems - 6,137 (plus 41) units.
MLRS - 781 (plus 2) units.
Anti-aircraft systems - 528 (plus 2) units.
Aircraft - 315 units.
Helicopters - 316 units.
Tactical UAVs - 4,850 (plus 29) units.
Cruise missiles - 1,479 units.
Ships/boats - 20 units.
Submarines - 1 unit.
Automotive equipment and tankers - 8,670 (plus 37) units.
Specialized equipment - 911 (plus 5) units.
Frontline situation
According to the General Staff, the Ukrainian Defense Forces continue to defend the eastern and southern regions of Ukraine, conduct offensive operations in the Melitopol direction, and make offensive moves in the Bakhmut direction. There have been 23 combat clashes in the past day only.
As reported by the Institute for the Study of War (ISW), Ukrainian Armed Forces have continued their offensive actions in the Bakhmut region of the Donetsk region and in the western part of the Zaporizhzhia region.