Russian drones are a threat to neighboring countries - Head of OP of Ukraine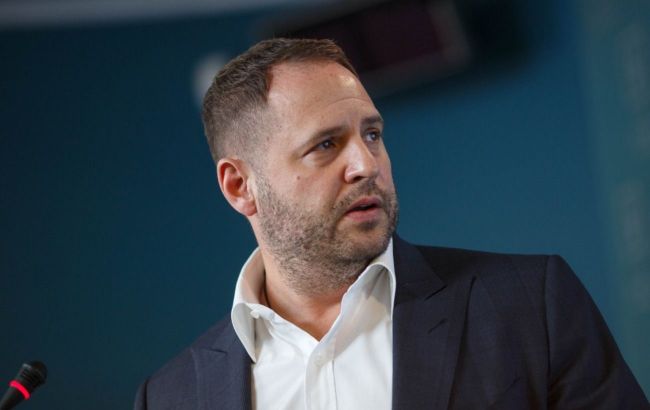 Head of the Presidential Office Andrii Yermak (president.gov.ua)
Russian combat drones pose a threat not only to Ukraine but also to neighboring states and Ukraine's partners, according to Andrii Yermak, the head of the Office of the President of Ukraine.
He emphasized that in their terrorist attacks on Ukrainian port infrastructure, with the aim of creating a global food crisis, Russian drones and missiles also endanger the residents of other countries.
Yermak is confident that strong actions are needed to address this threat and has proposed four key points:
1. Cut off the oxygen to the Russian military-industrial complex. Russia should not be allowed to acquire Western components for the production of missiles and drones through third countries. The MacFola-Yermak group has already proposed a corresponding action plan to Ukraine's allies. Sanctions must be tightened, that way Russia will be unable to produce weapons for killing without these components.
2. Occupiers should not be allowed to launch combat drones and missiles against Ukraine, their capabilities must be eliminated.
3. Allies should provide more air defense/anti-missile systems to Ukraine. The enemy's strategy is to overwhelm Ukraine's defense with their own weapons and drones. Therefore, more systems are needed.
4. Additional weaponry and long-range missiles for Ukraine are essential for accelerating the de-occupation of our territories. Russia must be defeated on the battlefield. We must ensure that the aggressor nation loses any potential for military action for years to come. This is achievable by dismantling their army and depriving their military-industrial complex of the ability to produce weapons.
Yermak believes that only through these actions can we stop the dangerous dictatorship that poses a threat to all.
Preceding this, Russian Shahed drones crashed and detonated in Romania during a massive attack on the area of the Izmail port in Ukraine last night, when the occupiers attacked Ukraine with multiple launches of Shahed drones. They targeted civilian infrastructure near the Danube River region, damaging warehouses and industrial buildings, as well as equipment at agricultural and industrial enterprises.Ukrainian air defense forces successfully shot down 17 drones.