Russian drones crashed and exploded in Romania during shelling of Ukraine on September 4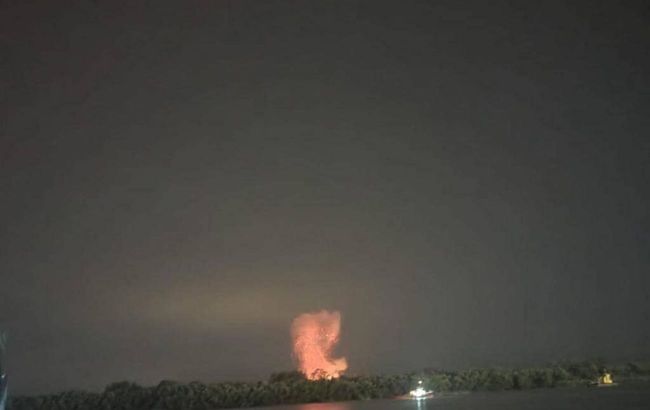 Russian drones crashed and exploded in Romania during shelling of Ukraine on September 4 (Photo: facebook.com/oleg.nikolenko.50)
During the massive shelling of Ukraine on the night of Monday, September 4, the Russian kamikaze drone Shahed crashed and exploded on the territory of neighboring Romania, according to the spokesperson of the Ministry of Foreign Affairs of Ukraine, Oleg Nikolenko.
According to information from the State Border Guard Service of Ukraine, during a massive Russian attack near the Izmail port, Russian Shahed drones fell and detonated on Romanian territory.
"This is another confirmation that Russian missile terrorism poses a huge threat not only to the security of Ukraine but also to the security of neighboring countries, including NATO member states," the MFA spokesperson noted.
In light of these events, Nikolenko called on partners to expedite the provision of Ukraine with additional modern missile defense and anti-aircraft systems, as well as combat aviation, to enhance the protection of Ukraine's infrastructure and adjacent states.
Attack on Ukraine on September 4
On Monday, September 4, Russian occupiers initiated another shelling of the Odesa region, launching several groups of kamikaze drones. Air defense systems were active in the region. Seventeen enemy UAVs had been shot down, with damages reported in two territorial communities. The attack lasted for nearly four hours. The enemy launched drones from the Black Sea's waters, and the UAVs flew along the border with Romania.
Attack on Reni Port, Odesa Region, on September 3
Yesterday, the Ministry of Defense of Romania stated that the attack by Russian drones on the Reni Port in the Odesa region on Sunday, September 3, did not threaten Romanian territory.
The situation was that during the massive shelling by Russia on Ukrainian territory using kamikaze drones, residents of the Romanian city of Galati complained of a "hellish noise" they experienced as witnesses during the attack on the Reni Port, located 25 km away from Galati.
It was not a single such incident. During the Ukrainian attack on February 10, Chief of the General Staff of the Armed Forces of Ukraine Valerii Zaluzhnyi reported that two Russian Kalibr cruise missiles entered the airspace of Moldova and Romania. They were launched from the Black Sea's waters. Later, Moldova confirmed that a Russian missile had crossed its airspace, while the Ministry of Defense of Romania stated that the missile passed 35 km from its border.