'Russia, with or without Wagner, will continue with its cynical game, not only in Ukraine, but above all in Africa', Baerbock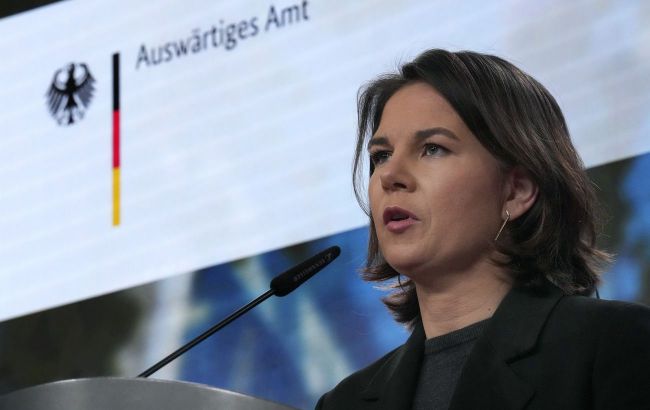 Photo: German foreign minister Annalena Baerbock (Getty Images)
German Foreign Minister Annalena Baerbock expresses concerns that Russia, with the involvement of the Wagner PMC mercenaries or without them, may continue its cynical game not only in Ukraine but also in African countries, according to Tagesschau.
Baerbock warned against speculating about the reasons for the Prygozhin plane crash. She stated that the plane crash happened recently, so, in her words, "quick conclusions" should not be drawn.
At the same time, the Minister added that the incident underscored that "a system, a power, a dictatorship that is built on violence only knows violence internally." Baerbock noted, "We've already seen that in a sad, dramatic way in previous years, where members of the opposition, where journalists, where ordinary people fell out of windows or were poisoned."
Responding to questions about the future of mercenaries, Baerbock said that there should be a concern "that Russia, with or without Wagner, will continue with its cynical game not only in Ukraine but, above all, in Africa."
Baerbock noted that Prygozhin and the Wagner PMC are responsible for terrible actions against the Ukrainian people and African countries.
"Wherever Wagner goes, death and destruction and exploitation follow," the Minister added.
Prygozhin plane crash
Yesterday, a plane with 10 people on board crashed in the Tver region of Russia. Rosaviatsia (The Federal Air Transport Agency) reported that Prygozhin was among the passengers. However, the death of the Wagner leader has not been officially confirmed.
The Financial Times reported that it has information about the downing of the Russian business jet by a Russian surface-to-air missile system.
Mercenaries in Africa
Russia maintains its influence in African countries through propaganda and Wagner PMC militants.
In particular, some of the mercenaries who were transferred to Belarus decided to sign contracts and go to Africa due to the lack of funding from Russia.