Russia shells Dnipro: First victims identified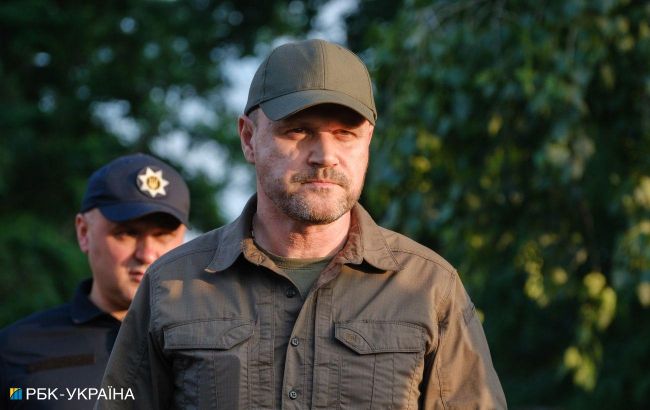 Head of the Ministry of Internal Affairs of Ukraine, Ihor Klymenko (Vitalii Nosach, RBC-Ukraine).
On July 28, in Dnipro, during an air raid alert, a Russian missile struck a residential building. Three people are known to have been injured, according to the statement of the Head of the Ministry of Internal Affairs of Ukraine, Ihor Klymenko.
"Dnipro. Russian Terrorists Targeted Residential Building," states the report.
As of 21:30, three people have sought medical assistance.
Klymenko explained that rescuers and police are working at the scene.
"A door-to-door check is being conducted. People are receiving necessary assistance," the minister wrote.
Information from the Regional Military Administration (RMA):
The head of the Dnipropetrovsk RMA, Serhii Lysak, stated that the Russians shelled Dnipro with rockets, hitting a residential high-rise building.
"They also targeted the administrative building. A fire broke out there, engulfing an area of 100 square meters. There is preliminary information about three injured individuals," he added.
Statement from the Mayor
Dnipro Mayor Boris Filatov reported that he is at the scene and added that all law enforcement agencies are working on the situation. Further information will be provided by representatives of the military administration.
President's reaction:
Ukrainian President Volodymyr Zelenskyy stated that there were hits on a residential high-rise building and the Security Service of Ukraine (SSU) building.
"Promptly held conversations with the Security Service of Ukraine, the Ministry of Internal Affairs, the State Emergency Service, and the military administration head. All necessary services are on site. We respond quickly and help people. We keep the situation under control, " the President added.
Zelenskyy further stated that Ukraine will do everything possible to hold Russia fully accountable for aggression and terror against our people.
The number of injured increases
Klymenko reported that 5 injured individuals have been confirmed as a result of the Russian strike on a high-rise building in Dnipro.
"The victims include four men aged between 18 and 53 years old, and a 77-year-old grandmother. All of them have received medical assistance without hospitalization," the minister wrote.
According to him, the door-to-door inspection has been completed."
Background
Today, July 28, in the evening, air raid alerts were sounded in several eastern and southern regions of Ukraine, including Dnipropetrovsk Oblast.
The Air Force stated that the alert was in response to a threat of ballistic weapons use by Russian occupiers.
Following this, residents of Dnipro and Zaporizhzhia reported hearing loud explosions. Local Telegram channels reported this incident.
Later, Ukrainian Member of Parliament, Serhii Bakumov, informed that Russia carried out a missile strike on a residential high-rise building.