Russia's withdrawal from 'grain deal' likely due to conflicting interests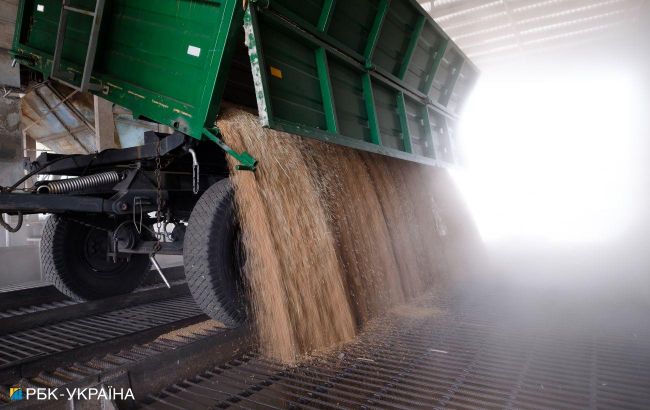 Russia's withdrawal from 'grain initiative' likely due to conflicting interests (Photo: Vitalii Nosach, RBC-Ukraine)
According to the British Ministry of Defense, Russia has decided to withdraw from the "Grain Initiative" as it believes the deal no longer serves its interests.
On July 17 that Russia has opted to terminate its participation in the Black Sea Grain Initiative, effectively undermining a security agreement that facilitated the passage of grain-exporting vessels from Ukraine, despite the ongoing conflict.
The move indicates Russia's desire to prevent any trade shipping from Ukrainian ports. British intelligence suggests that Russia likely made this decision some time ago, based on the belief that the initiative was no longer aligned with its interests.
To mask its withdrawal, the aggressor nation disseminated disinformation, claiming concerns about civilian vessels facing danger from Ukrainian mines and alleging that Ukraine was using the grain corridor for military purposes. However, Russia provided no evidence to support these claims.
On July 19, the Russian Ministry of Defense stated that it would consider any approaching vessels to Ukraine as carrying weapons.
"The Russian Black Sea Fleet (BSF)will likely now take a more active role in disrupting any trade which continues. However, BSF blockade operations will be at risk from Ukrainian uncrewed surface vehicles and coastal defense cruise missiles," said the intelligence report.
Russia's Withdrawal from the Grain Deal
On July 17, Russia announced its withdrawal from the Grain Initiative, citing non-compliance with Kremlin's conditions.
It is noteworthy that the aggressor nation had already failed to ensure the stable functioning of the "grain corridor" for several months, blocking ship inspections and shelling grain terminals in the ports of Odessa.
Subsequently, Ukrainian President Volodymyr Zelenskyy proposed extending the Grain Initiative in a trilateral format involving Turkey and the United Nations. The state is considering the possibility of transporting food through the territorial waters of Romania and Bulgaria.