Russia's losses in Ukraine as of 10/9: Another 350 occupants eliminated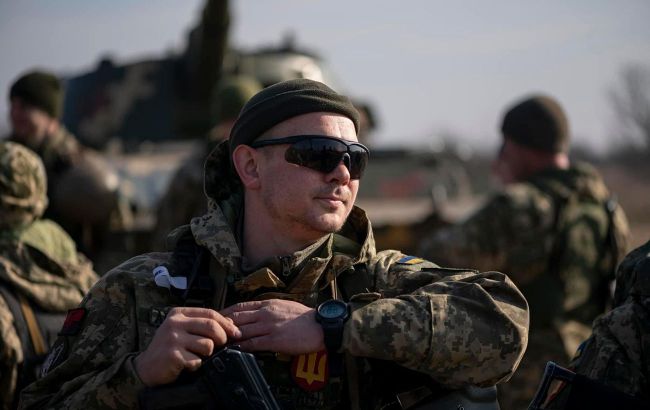 Photo: Ukrainian military (Getty Images)
Ukrainian defense forces eliminated another 350 Russian occupiers on the front line in the past day, bringing the total losses of the Russian armed forces since the beginning of the full-scale invasion to approximately 282,630 soldiers. Additionally, Ukrainian soldiers destroyed 2 tanks, 3 armored personnel carriers (APCs), and 1 enemy anti-aircraft missile system, reports the General Staff of the Armed Forces of Ukraine.
The total Russian combat losses from February 24, 2022, to October 10, 2023, are estimated as follows:
Personnel: Approximately 282,630 (+350) troops eliminated,
Tanks: 4,823 (+2),
APVs: 9,126 (+3),
Artillery systems: 6,706 (+1),
MLRS: 808,
Anti-aircraft warfare systems: 543 (+1),
Aircraft: 315,
Helicopters: 316,
UAVs operational-tactical level: 5,190,
Cruise missiles: 1,530,
Ships/boats: 20,
Submarines: 1,
Vehicles and fuel tanks: 9,113 (+2),
Special equipment: 959.
Frontline situation on October 9
In the morning briefing the General Staff of the Armed Forces of Ukraine reported that there were 37 combat clashes on the fronts in the past day. Ukrainian military continues to defend the eastern and southern regions of the country, conducting offensive operations in the direction of Melitopol and advancing in the Bakhmut direction, eliminating the enemy, gradually liberating temporarily occupied territories, and consolidating positions achieved.
The Aviation of the Defense Forces conducted 3 strikes on areas where enemy personnel, weaponry, and military equipment were concentrated. Missile units of the Armed Forces of Ukraine struck 3 artillery pieces, 2 radar stations, 2 areas with enemy personnel, and 2 ammunition depots.