Russia's losses in Ukraine as of September 5: 560 troops and 9 tanks eliminated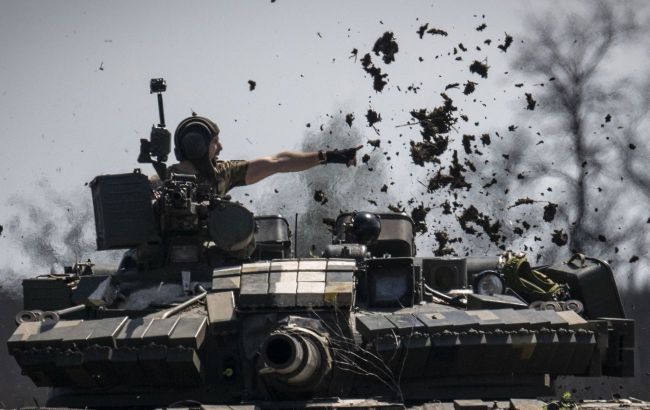 Photo: Ukrainian military (GettyImages)
Ukrainian military eliminated 560 more Russian invaders yesterday, bringing the total losses of the Russian army in our country to over 265,000 in terms of personnel. Additionally, the Defense Forces destroyed an air defense system and nine tanks, according to the General Staff of the Armed Forces of Ukraine.
The approximate overall combat losses of the enemy from February 24, 2022, to September 5, 2023, were as follows:
Personnel: approximately 265,680 (+560) individuals eliminated.
Tanks: 4,489 (+9) units.
Combat armored vehicles: 8,670 (+7) units.
Artillery systems: 5,649 (+38) units.
Multiple launch rocket systems: 747 (+6) units.
Air defense systems: 504 (+1) units.
Aircraft: 315 units.
Helicopters: 316 units.
Tactical UAVs: 4,512 (+31) units.
Cruise missiles: 1,447 units.
Ships/boats: 19 units.
Automotive equipment and tankers: 8,175 (+26) units.
Specialized vehicles: 851 (+4) units.
Frontline situation as of the morning
As reported by the General Staff of the Armed Forces of Ukraine on September 5th in the morning summary, the Ukrainian Defense Forces continue their offensive operation in the Melitopol direction, consolidating their positions at the achieved frontlines and conducting counter-battery actions. Within the last 24 hours, there have been 29 combat clashes.
The Ukrainian defense aviation conducted 11 airstrikes on the areas of enemy personnel concentration, weaponry, and military equipment, and 2 airstrikes on enemy air defense missile systems during the day.
Units of the missile forces and artillery inflicted damage on 11 enemy artillery systems at their firing positions and 4 command points of the enemy during the day.