Russia's game with explosives at Zaporizhzhia NPP threatens environmental catastrophe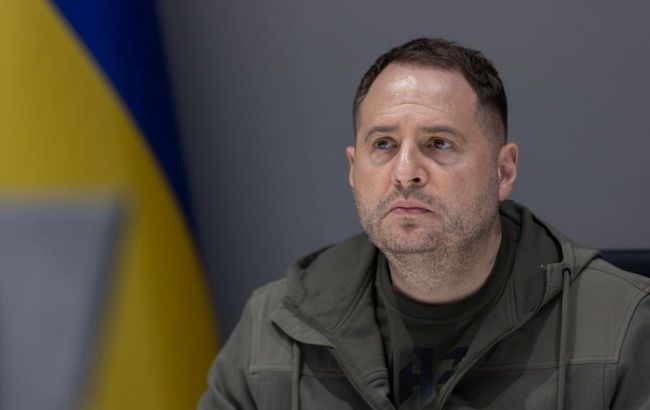 Head of the Office of the President of Ukraine, Andriy Yermak (photo: president gov ua)
Head of the Office of the President of Ukraine, Andriy Yermak, has stated that the "game with explosives" at Zaporizhzhia NPP poses an environmental catastrophe threat not only to Ukraine but to all of Europe. Global leaders must take immediate action, he says in a column co-authored with Margot Wallström for NV.
"Russia has deliberately targeted Ukraine's environment: its rivers, forests, and fields. Many of Ukraine's natural reserves - their animal and marine life, water, and astonishing biodiversity - have suffered severe losses and contamination. Toxins enter the environment from damaged industrial facilities and infrastructure. Global food security is at risk. The world cannot afford to ignore this growing environmental threat," emphasized Yermak.
According to him, the environmental threat to Ukraine intensified in June due to the horrific accident at the massive dam in Nova Kakhovka, which held back one of Europe's largest reservoirs.
"It was not a random accident: the dam was under Russia's control when an internal explosion occurred in the passage, which completely destroyed its concrete foundation. This led to a catastrophic flood that devastated over 40 cities and villages and one of the most valuable agricultural regions in the world. Tons of oil spilled into the Dnieper River. A massive amount of mines ended up in the river and the Black Sea, resulting in the release of toxic substances," the article states.
Destruction of the Kakhovka Hydroelectric Power Plant
On June 6, Russian military personnel detonated the Kakhovka Hydroelectric Power Plant dam in the Kherson region.
According to the Kyiv School of Economics, the direct losses caused by the Russian destruction of the Kakhovka Hydroelectric Power Plant amount to at least $2 billion.
According to the National Bank of Ukraine, the detonation of the Kakhovka Hydroelectric Power Station by Russia has significant humanitarian and ecological consequences for both the affected region and its neighboring areas. The impact on the economy in 2023 is projected to be moderate.