Kakhovka dam collapse causes $2 bln damages to Ukraine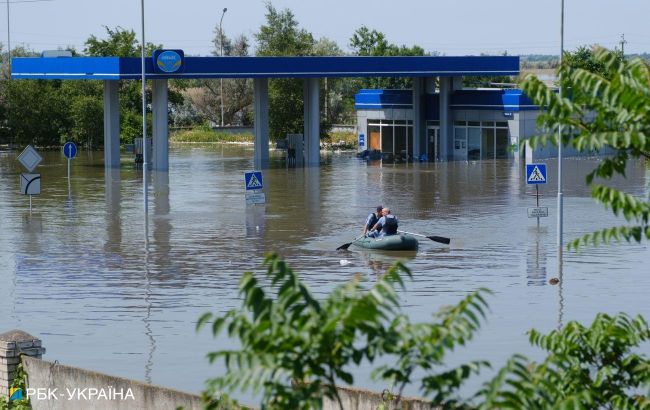 The total direct damages caused by the explosion at the Kakhovka HPP amount to at least $2 billion (RBC-Ukraine, Vitaliy Nosach)
The total direct damages caused by the explosion at the Kakhovka Hydroelectric Power Plant (HPP) amount to at least $2 billion. This includes losses in the residential and communal sector, energy, agriculture, transport, ecology, and industry, as the Ministry of Economy of Ukraine states.
According to the KSE Institute analysis, the losses resulting from the Russians blowing up at the Kakhovka HPP dam are as follows:
residential sector: $950 million in damages, approximately 20,000-30,000 houses in the Kherson region and over 500 private houses in the Mykolaiv region are estimated to be affected by flooding;
energy: $624 million in damages, as the Kakhovka HPP is totally destroyed and beyond repair, resulting in losses of $586 million to the sector. The construction of a new HPP is estimated to cost approximately $1 billion;
transport infrastructure: $311 million in damages, over 290 km of roads have been affected by the flood.
industry: $105 million in damages, as 28 major industrial facilities located on both sides of the Dnipro River have been flooded;
agriculture: $25 million in damages;
environment and ecology: $1.5 billion in losses. Approximately 150 tons of oil leaked during the dam explosion. The salinity level of the Black Sea near Odesa is nearly three times lower than the norm.
Explosion at the Kakhovka HPP dam
Russian military detonated the dam of the Kakhovka HPP in the Kherson region on June 6.
Taras Vysotskyi, the First Deputy Minister of Agrarian Policy and Food of Ukraine, said that several million tons of this year's harvest may be lost due to flooding and the incapability to cultivate the land.
According to the National Bank of Ukraine, this act of terrorism will contribute an additional 0.3 percentage points to this year's inflation due to the disruption of numerous enterprises and partial crop loss, particularly in vegetables.