Russia prepares exhibition to create illusion of international support for Ukraine's occupation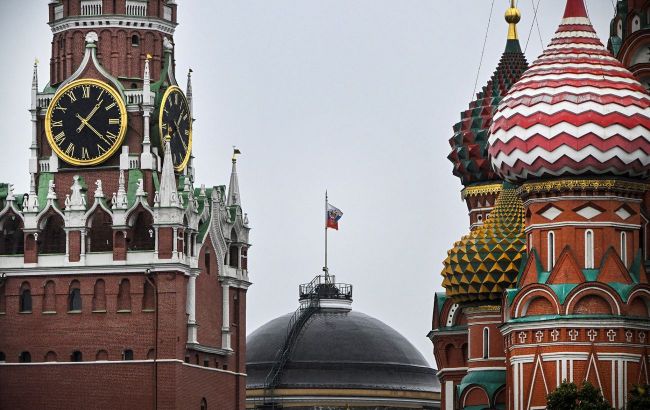 The Kremlin wants to create an illusion of international support for the occupation of Ukraine (photo: Getty Images)
The Russian Federation is preparing a large-scale propaganda exhibition aimed at creating an illusion of international support for the occupation of Ukraine, according to the National Resistance Center.
In November, Russians will open an exhibition-forum titled "Russia" at the VDNKh in Moscow, which will run until April 12, 2024. An important nuance is that the entire exhibition is directed towards the "legalization" of the occupation.
The exhibition, which will also be available online in an English-language version, will feature specific interactive elements such as "guess the city from the photo," where photos of Ukrainian cities will be displayed.
Another "exhibit" is the "bridge of time," in which propagandists will attempt to assert that the occupied territories belong to Russia. Additionally, representatives from the occupation administrations are already being prepared to attend the exhibition.
"Every participant in this propagandist exhibition is aiding the occupiers and will be held accountable for their actions after the de-occupation of Ukrainian lands," emphasized the National Resistance Center.
Russian information warfare and propaganda against Ukraine
Recently, the Ukrainian Ministry of Defense's Main Intelligence Directorate (GUR) pointed out that Russian political technologists have prepared a new round of disinformation campaigns aimed at the international discrediting of Ukraine and fomenting domestic political discord.
According to Vadym Skybytskyi, a representative of GUR, Russia is currently targeting its propaganda efforts at attempting to undermine internal unity within Ukrainian society and erode trust between Ukraine and its allies.
In mid-August, the Strategic Communications and Information Security Center announced that Russians had initiated another information-psychological operation (IPO) on social media platforms in an attempt to incite hatred towards the residents of the Lviv region.
Additionally, there is information circulating online claiming that former U.S. President Richard Nixon predicted an American war in Ukraine. However, this is a fake news story.
Furthermore, Russia has engaged in another information-psychological operation against Ukraine, this time spreading reports about a supposed "destroyed energy infrastructure."