Russian propaganda targets undermining unity with allies - Ukrainian intelligence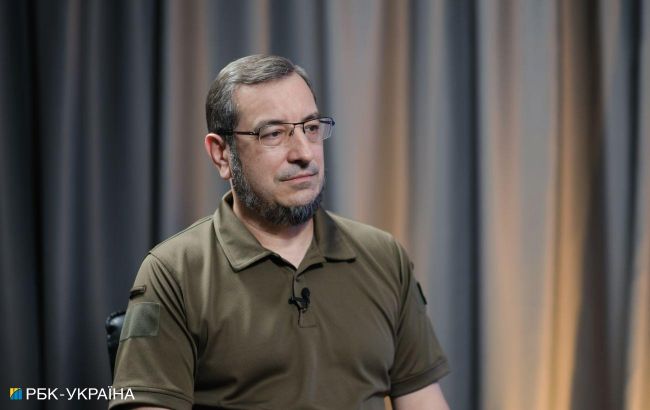 Vadym Skibitsky, representative of the Defense Intelligence of the Ministry of Defense of Ukraine (Photo: Vitalii Nosach, RBC-Ukraine)
At the current stage, the Russian Federation has directed its own propaganda towards attempting to undermine the internal unity of Ukrainian society and trust between Ukraine and its allies, according to the representative of the Defense Intelligence of the Ministry of Defense of Ukraine, Vadym Skibitskyi, on Telegram.
As Skibitsky noted, the terrorist state aimed to halt military aid to Ukraine through such means. He added that inside Russia, the current propaganda was directed at nurturing the myth that the country still maintained the ability to develop.
"Our main weapon in this process is the truth. Ukrainian military intelligence, for example, has become more open: we publish facts, certain intelligence data that reveal the aggressor's intentions, and we present evidence of Russia's commission of war crimes. Such an approach proves its effectiveness: Russian propaganda cannot achieve its main goals, and thus Russia is losing in the information war," Skibitskyi explained.
Recently, intelligence warned that Russia had prepared a new round of disinformation campaigns aimed at internationally discrediting Ukraine and fueling domestic disputes.