Russia plans long-term war: U.S. calls on G7 to increase assistance to Ukraine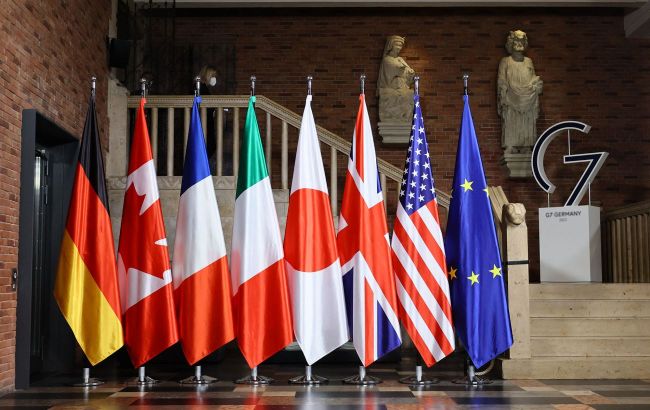 Illustrative photo (Photo: Getty Images)
G7 countries acknowledge that Russia has decided to engage in a long-term war against Ukraine, which requires constant military and economic support for Kyiv, according to a statement made by a senior representative of the US State Department.
Foreign ministers of the G7 countries, including U.S. Secretary of State Antony Blinken, met for dinner on Monday evening on the sidelines of the United Nations General Assembly in New York.
"There was a recognition that we see Russia settling into this war for the medium and long term," said a senior U.S. State Department official, who briefed reporters on the condition of anonymity," said a senior U.S. State Department official.
Ukraine needs more assistance
This means continuing Western support for Ukraine, as well as ensuring security and economic support in the medium term.
"This is of course about ensuring that (Russian President Vladimir) Putin's imperial project continues to fail," the official added.
According to him, this also involves working together to ensure an adequate division of responsibilities and planning long-term support for Ukraine.
The State Department representative adds that strengthening Ukraine's air defense is crucial not only for the battlefield but also for protecting its critical infrastructure with the onset of winter.
Support for Ukraine from Western countries
Today, it became known that the United Kingdom will provide Ukraine with tens of thousands of artillery shells by the end of 2024.
Germany, as part of a new package of military aid, will transfer two hundred Mine-Resistant Ambush Protected (MRAP) armored vehicles and ammunition for mortars and artillery to Ukraine.
Estonia, Luxembourg, and Ukraine launched an IT coalition on September 19 to support the Ukrainian Armed Forces in cyberspace.