Russia planning disinformation attack against Ukraine's Defense Minister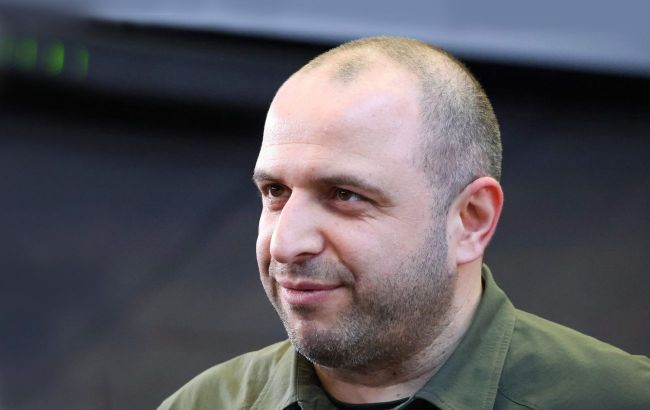 Minister of Defense of Ukraine Rustem Umerov (Photo: Getty Imagеs)
Russian special services have planned an information attack against the Minister of Defense of Ukraine, Rustem Umerov, and his ministry, according to the Main Intelligence Directorate of the Ministry of Defense of Ukraine.
Russian special services have distributed a new set of narratives to propagandists and so-called "technologists" under their control to undermine trust in Ukraine among Western partners.
In particular, they plan to spread fakes against Defense Minister Rustem Umerov. The main fakes from the Kremlin's guidelines include:
Corrupt Ukraine selling weapons to Hamas terrorists
Ukraine using the grain corridor for the illegal arms trade
Rustem Umerov using personal connections in the Arab world for the illegal arms trade
The opening of the Lebanese market for Ukrainian agricultural products being used for illegal arms trade
The goal of this campaign is to completely halt the supply of weapons to the Armed Forces of Ukraine from partner countries.
At the same time, Russian special services have secretly provided certain samples of Western weapons to Hamas terrorists, captured during hostilities in Ukraine.
"The Main Intelligence Directorate of the Ministry of Defense of Ukraine warns journalists, representatives of Ukrainian and foreign media, and Ukrainian citizens against spreading fabricated harmful lies invented by Russian special services," the statement says.
Attack on Israel
On October 7, Hamas militants attacked Israel, killing and kidnapping both military and civilian personnel during the assault. The country was regularly shelled with rockets from the Gaza Strip by the terrorists.
In response, Israel initiated an operation against the terrorists.
Russia-Hamas connection
President Volodymyr Zelenskyy, however, believes that Russia is interested in the war between Israel and Hamas as it weakens global unity. He noted that the Kremlin was one of those behind the militants' attack.
Moreover, according to media reports, the Hamas attack marks the end of Russia-Israel ties.