Zelenskyy discusses situation in Israel with intelligence: Russia interested in war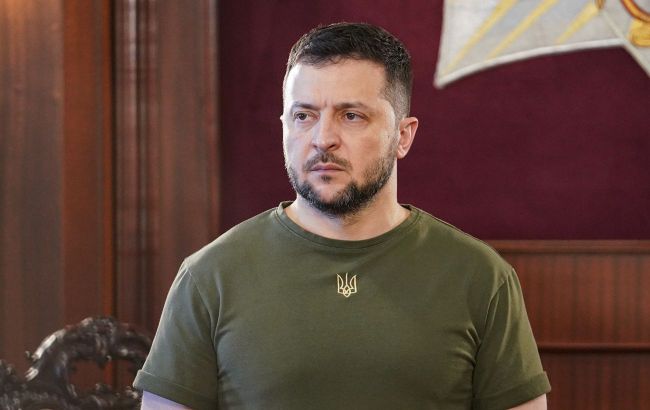 President of Ukraine Volodymyr Zelenskyy (Photo: Getty Images)
President of Ukraine Volodymyr Zelenskyy held a meeting with the heads of Ukraine's intelligence agencies to discuss the situation in Israel and the Middle East, according to the evening address of the Ukrainian President.
According to him, in addition to the heads of the Main Intelligence Directorate and Foreign Intelligence Service, Ukrainian diplomats also participated in the meeting.
"Based on the available information - very clear information - Russia is interested in igniting a war in the Middle East, so that a new source of pain and suffering weakens global unity, creates divisions and contradictions, and thus helps Russia undermine freedom in Europe," the president stated.
Zelenskyy adds that Ukraine is closely monitoring the escalating actions of Kremlin propagandists, and Iran - Russia's ally - is providing support to Hamas militants.
"All of this is a much greater threat than the world perceives right now. The world wars of the past began precisely from local aggressions," the head of the state explained.
He emphasizes that our country knows how to counter this threat and is preparing steps in response.
Situation in Israel
On Saturday, October 7, Hamas militants launched an invasion into Israeli settlements. They began killing and kidnapping both military and civilian residents. Israel was also under a massive rocket attack.
In response, the IDF (Israel Defense Forces) began intensified attacks on the Gaza Strip territory, targeting locations where Hamas militants were located.
Against this backdrop, Dmitry Peskov, the press secretary of the Russian president, has already speculated that such a situation could affect the supply of Western weapons to Ukraine.