Russia may have lost 4 long-range SAMs in a week - UK intelligence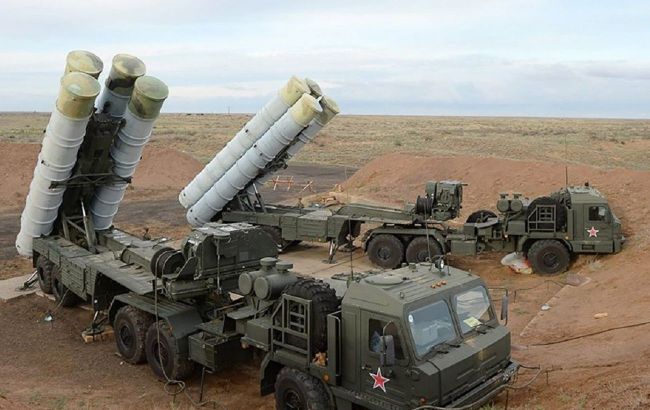 Illustrative photo: Russian complex S-400 Triumph (doublest club)
Over the past week, as a result of strikes by the Defense Forces of Ukraine, Russian troops may have lost at least four long-range anti-aircraft missile launchers, according to the UK Ministry of Defense.
The Ministry of Defense recalled the report of the Russian mass media dated October 26 about the destruction of three SA-21 launchers, which the interventionists placed in the occupied territory of the Luhansk region in Ukraine.
"Ukrainian sources reported additional Russian air defense losses in Crimea," the British Ministry of Defense said.
The publication also notes that the Russian Federation has long prioritized a sufficient number of high-tech, long-range air defense systems as a key component of its military strategy.
"The recent losses highlight that Russia's Integrated Air Defense System continues to struggle with modern high-precision strike weapons and will highly likely increase the already significant strain on remaining systems and operators," British intelligence believes.
The ministry also spoke about the existence of a real probability that as the occupiers replace the destroyed systems in Ukraine, Russia will weaken air defense in other areas on the front.
Strikes on strategic objects of the occupiers' air defense systems
On the night of October 30, the Defense Forces of Ukraine successfully hit a strategic object of the air defense system of the Russian invaders in the temporarily occupied Crimea on the west coast.
Also, on October 25, the Armed Forces of Ukraine destroyed the S-400 strategic air defense system near the temporarily occupied Luhansk.
The press secretary of the Defense Forces of Southern Ukraine, Natalia Humeniuk, noted that the military is destroying not only the offensive but also the defensive enemy's potential.
In addition, at the end of October, the Russian mass media reported that in the occupied Crimea, the Armed Forces of Ukraine attacked the Russian anti-aircraft missile regiment of the anti-aircraft forces near Olenivka in the west of the peninsula.