Russia intends to transport Ukrainian teachers to Moscow to teach them propaganda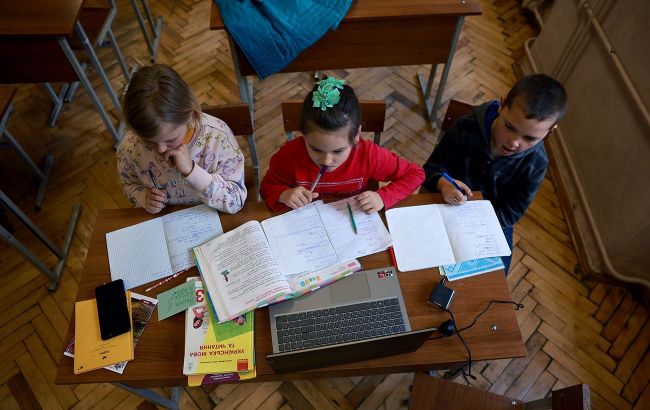 Russians aim to transport Ukrainian teachers to Moscow to teach them propaganda (photo: Getty Images)
Scheduled for October, Russian authorities are preparing to host teacher training sessions in Moscow. The curriculum reportedly includes guidance on educating children in propaganda within the occupied Ukrainian territories, according to CNS (National Resistance Center).
As per reports from CNS (National Resistance Center), approximately 3000 educators from the occupied regions are slated to be transported for participation in a propagandist forum. The orchestrator of this event is the Russian Ministry of Education.
The forum's agenda includes appearances by Russian autocrat Vladimir Putin and other figures involved in propagandist efforts. Attendees will also receive instructional materials focused on "patriotic youth education."
CNS (National Resistance Center) emphasizes that Russia is systematically eradicating the self-identity of an entire generation of Ukrainians residing in the occupied territories, a course of action that meets the criteria for genocide under international law. Subsequently, once these territories are liberated, all individuals implicated in this process will be held answerable for their actions.
Ukrainian counteroffensive
For close to two months, Ukrainian military units have been actively involved in a counteroffensive along the frontlines within Ukraine. Their efforts have yielded significant gains, resulting in the liberation of multiple settlements across the Donetsk and Zaporizhzhia regions. Additionally, parts of the territory held under occupation since 2014 have been successfully reclaimed.
Informed perspectives from the Institute for the Study of Warfare shed light on the strategic approach of the Ukrainian Armed Forces. They have been deliberately targeting vital Russian assets, specifically focusing on essential ground-based communication infrastructure, including bridges located within the occupied Crimea region. These precise operations are intricately linked to a wider-ranging campaign that seeks to interrupt and impede Russian activities, ultimately paving the way for the forthcoming phases of the counteroffensive.