Russia halts civilian ship in Black Sea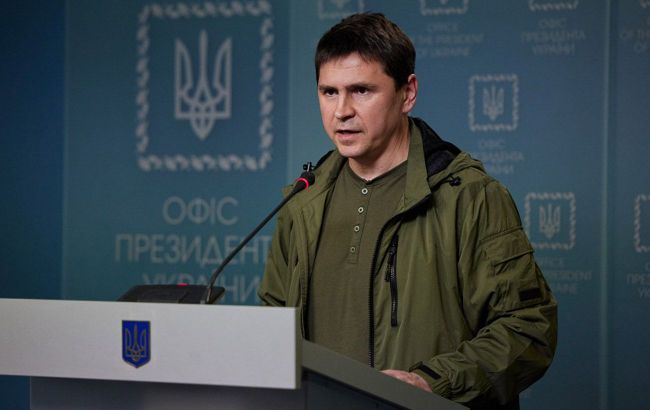 Advisor to the Head of the Office of the President of Ukraine, Mykhailo Podolyak (photo: president.gov.ua)
Russia conducted a deliberate shelling to halt a civilian ship in the Black Sea, stated Mykhailo Podolyak, Advisor to the Head of the Office of the President of Ukraine, on his Twitter channel.
"Today's deliberate shelling and forced inspection by Russia of the international civilian dry cargo ship 'Sukra Okan,' en route to the Ukrainian port of Izmail, unquestionably constitute a violation of international maritime law, an act of piracy, and a crime against civilian vessels of a third country within the waters of another state," Podolyak stated.
According to him, this precedent of attempting to establish "privateering rights" demands
clear legal documentation,
identification of all individuals involved,
recognition of the fact of the crime committed by the international community.
"Ukraine will draw all necessary conclusions and choose an appropriate response," emphasized the advisor.
Russia halts foreign ship in the Black Sea
On August 13, the Russian Ministry of Defense announced that it had halted a foreign ship in the Black Sea. The vessel was reportedly heading to the port of Izmail in the Odesa region.
According to Russia, one of its military ships fired "warning shots" at the cargo ship in the Black Sea after it failed to respond to demands to stop.
Türkiye's reaction
Türkey is aware of the incident involving the Russian military stopping a foreign ship in the Black Sea.
The spokesperson for the Türkish Ministry of Defense has confirmed knowledge of the incident, which reportedly involves a ship en route to Romania. He stated that official authorities are currently investigating the incident.
What preceded this?
Russia announced its withdrawal from the "grain deal" citing alleged non-compliance with its demands. Meanwhile, Russian occupiers initiated shelling of Odesa, targeting the port and its infrastructure.
The last vessel with Ukrainian products departed from the port of Odesa on July 16.
Following the exit from the "grain deal," Russia issued a threat to sink ships heading to Ukrainian ports. In response, the Ministry of Defense of Ukraine reciprocated by cautioning that any vessels bound for Russian ports or ports in temporarily occupied territories would be treated as carrying military cargo.
On August 10, the Ukrainian Naval Forces announced the opening of corridors in the Black Sea for commercial vessels.