Russian Ministry of Defense claims it stopped vessel headed to Izmail port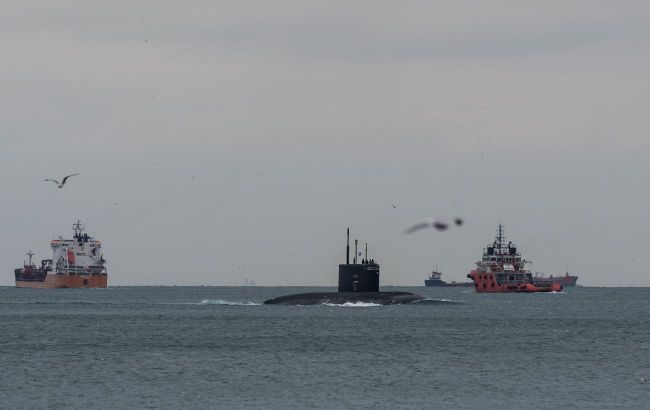 Russian Ministry of Defense claims it stopped vessel headed to Izmail port (Russian media)
According to Russians, at 6.40 am on August 13th, a cargo ship named "Sukra Okan" under the Palau flag was spotted in the southwestern part of the Black Sea, heading towards the Ukrainian port.
As Russians claimed, warning shots were fired from automatic firearms from a Russian warship to forcibly stop the vessel.
They also claim that a Ka-29 helicopter with a group of Russian military personnel was launched from the patrol ship "Vasily Bykov" to inspect the cargo ship. The Russian military personnel allegedly boarded the foreign vessel and checked it.
After the inspection, the ship continued its course to the port of Izmail, according to the announcement.
Background
Russia announced its withdrawal from the grain deal due to alleged non-compliance with its demands. Following this, Russian forces started shelling Odesa, targeting the port and its infrastructure.
The last ship with Ukrainian goods left the port of Odesa on July 16th.
After exiting the grain deal, Russia threatened to sink ships heading to Ukrainian ports. In response, the Ukrainian Ministry of Defense issued a similar warning, stating that all ships heading to Russian ports or ports in temporarily occupied territories would be considered as carrying military cargo.
On August 10th, the Ukrainian Naval Forces announced that Ukraine had opened corridors in the Black Sea for commercial vessels.