Russia goes all-in, the U.S. and partners understand the consequences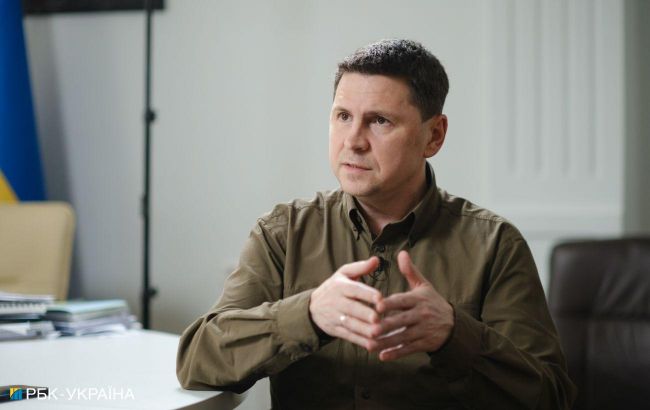 Advisor to the Head of the Office of the President of Ukraine, Mykhailo Podolyak (photo: Vitalii Nosach, RBC-Ukraine)
Advisor to the Head of the Office of the President of Ukraine, Mykhailo Podolyak, stated that international partners understand the consequences of the war. He mentioned that countries are investing in the world's future, according to broadcast on the national telethon.
Advisor to the Head of the Office of the President of Ukraine stated that Russia is waging a war of extermination. If this war is not concluded correctly, the consequences will be catastrophic.
"Undoubtedly, Russia will lose its subjectivity, and it will continue to kill because it has gone all-in. We understand this, and not only us. It's very good that in the USA and European countries, they understand the nature of modern Russia, the nature of war as such, and the consequences if this war is not concluded correctly. They understand, and that's very good," emphasized Podolyak.
Podolyak stated that the countries providing Ukraine with weapons are investing in the future of the entire world.
"In other words, they are not investing in weapons for Ukraine; they are investing in Ukraine removing the largest donor of instability, the Russian Federation, from the global space. Undoubtedly, today, you pay for your future; it's not about Ukraine anymore; it's about these countries. It's a lesser cost than if the Russian Federation continues to dominate and finance various manifestations of aggression on different continents, in different territories," added the advisor to the President's Office.
Aid from international partners to Ukraine
Earlier, we reported that the Minister of Defense of Ukraine, Rustem Umerov, discussed military assistance and joint arms production with his Italian counterpart.
NATO Secretary-General Jens Stoltenberg stated that the United States will continue to assist Ukraine, as the victory of dictator Putin would be a tragedy for the entire world.