Russia did not condemn Hamas attack on Israel, which was praised by terrorists - Meloni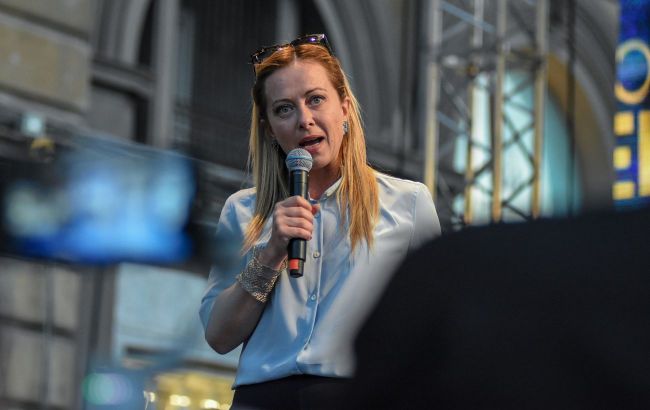 Italian Prime Minister Georgia Meloni (Getty Images)
Russia did not condemn the Hamas militants' attack on Israel, and terrorists highly appreciated the stance of Russian dictator Vladimir Putin, according to Italian Prime Minister Giorgia Meloni's speech in the Senate before the EU Council meeting.
She pointed out that the spread of chaos in the world is only beneficial to those interested in undermining the complex system of rules upon which peaceful coexistence between states is built.
"It is no coincidence that the Russian Federation did not specifically condemn the brutal Hamas attack and that even Hamas highly appreciated President Putin's position on this issue," the Prime Minister said.
At the same time, Meloni emphasized that support for Ukraine must not be weakened.
"For this reason, the European Council also intends to reaffirm its unwavering support for the Ukrainian people, who have been fighting for the freedom and independence of their state for 608 days. We must not allow a mistake that would weaken our collective support for the Ukrainian cause," she said.
Russia's connection with Hamas
At the beginning of the terrorist attack on Israel, Ukrainian President Volodymyr Zelenskyy said that Russia is interested in the war between Israel and Hamas because it weakens global unity.
He also said that Russia is one of those behind the Hamas attack on Israel.
Furthermore, it has been reported that Russian occupiers were even able to provide Hamas militants with firearms from American and European manufacturers that were seized in Ukraine.
Additionally, media reported that the Hamas attack put an end to the relations between Russia and Israel.