Russia transfers Western weapons from Ukraine to Hamas: Ukrainian Intelligence reveals details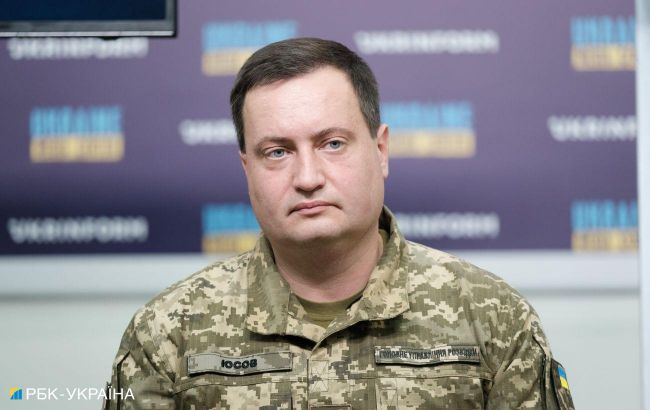 Andrii Yusov, representative of the Defense Intelligence of the Ministry of Defense of Ukraine (Photo: Vitalii Nosach, RBC-Ukraine)
Russia has provided Hamas militants with firearms from American and European manufacturers that were seized in Ukraine, according to Andrii Yusov, representative of the Defense Intelligence of the Ministry of Defense of Ukraine.
He notes that information about the transfer of trophy weapons from Ukraine to Hamas had been received from several sources. After that, data was cross-referenced.
"If we talk about the type of weapon, it's firearms. Small quantities because it's not about genuine assistance with Ukrainian weapons," said Yusov.
The representative of theIntelligence reminds that such supplies are an attempt by the Russians to carry out their information-psychological operation against Ukraine on the international stage to try to weaken support from our partners.
According to Yusov, the operation was planned in advance, and Russia knew about the plans of Hamas militants to launch an attack on Israel. Russian private military companies may have been involved in the weapon transfer, added the military intelligence representative.
What preceded
On Saturday, October 7, Hamas militants invaded Israeli settlements and began killing and abducting civilians.
Afterward, the Defense Intelligence of Ukraine stated that Russia had transferred weapons captured during the hostilities in Ukraine to Palestinian terrorists. Thus, Russia seeks to discredit our country in the Middle East.