Russia deploys missile carrier to Black Sea, new attacks expected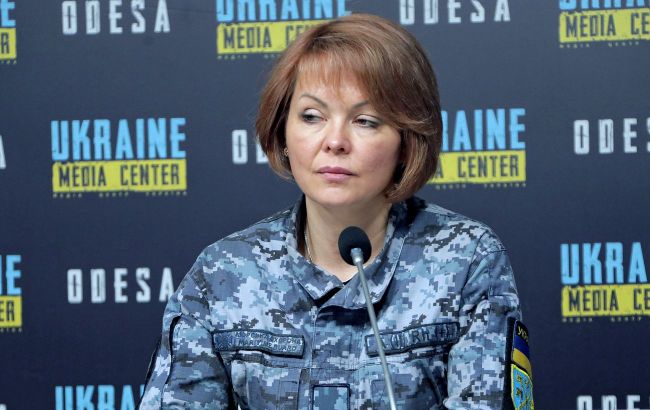 Natalia Humeniuk, spokeswoman for the Southern Ukrainian Defence Forces (Getty Images)
Russia holds a cruise missile carrier in the Black Sea. Military officials warn that the level of missile threat remains high, reported the spokeswoman for the Southern Ukrainian Defense Forces, Natalia Humeniuk.
She said that Russia has deployed 15 of its ships in the Black Sea, with one more vessel being stationed in the Azov Sea. The aggressors are also trying to disperse their naval grouping.
"In the Black Sea, they are highly likely to be preparing for provocations and attempting to disperse their naval fleet to prevent it from being concentrated in one place. As for the missile carriers, currently, there is one submarine on duty. It carries four Kalibr-type missiles, ready for use," the spokeswoman stated.
Humeniuk does not rule out the possibility that the occupiers may launch new missile attacks on Ukraine, hence the continued high level of threat.
Recent Russian attacks

On the night of August 2, Russian occupiers targeted Ukraine with Iranian-made kamikaze drones. Ukrainian air defense forces managed to destroy 23 drones, but some hit their targets, among which was one of Ukraine's ports. In Kyiv and surrounding areas, debris from the downed drones caused damage.
Furthermore, on the night of August 3, Russian forces launched 15 drones towards Kyiv. Fortunately, all enemy UAVs were shot down by Ukrainian air defense forces.
Spokeswoman Natalia Humeniuk had previously warned that the occupiers might resort to missile strikes after drone attacks.