Night attack on Ukraine on August 2nd: Ukrainian air defense destroys 23 Russian drones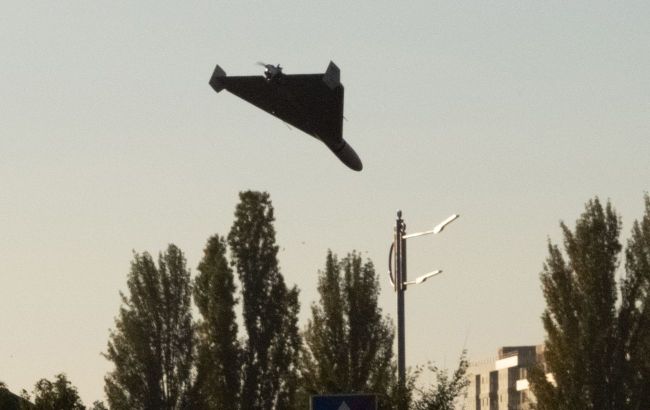 Ukrainian air defense units successfully neutralized 23 hostile unmanned aerial vehicles (UAVs) during night Russian night attack (Photo: Getty Images)
According to a statement from the Ukrainian Air Force on their Telegram channel, in the early hours of August 2nd, Russian forces launched a series of drone kamikaze attacks against Ukraine, deploying Iranian Shahed-136/131 drones. Ukrainian air defense units successfully neutralized 23 hostile unmanned aerial vehicles (UAVs).
These Shahed drones were launched from three different directions, including the Kursk region of Russia, the Primor-Akhtarsk area (Russia), and Chauda (Crimea), as indicated by the Ukrainian Air Force.
Ukrainian air defense capabilities, in collaboration with their aerial assets, managed to eliminate all 23 of these offensive UAVs. Most of the drones were intercepted over the skies of Kyiv and Odesa regions. Nevertheless, a portion of the drones launched by Russia inflicted damage upon the port infrastructure in the Odesa region.
Nocturnal drone assault on Ukraine
Russian military forces executed a night-time drone kamikaze assault on Ukraine on August 2nd. The attacks reverberated in Kyiv, Odesa, and Sloviansk, punctuating the night with explosions. Reports indicate that the port infrastructure suffered significant damage due to these attacks.
Additionally, debris from the drones was recorded to have fallen in the districts of Solomianskyi, Holosiivskyi, and Sviatoshynskyi in Kyiv. Non-residential structures and roadways have incurred damage from the debris.
Ukraine's robust anti-air defense swiftly neutralized all incoming Shahed drones employed in Russia's attack on Kyiv, ensuring the safety of the city's airspace.