Russia claims attack on military airfield in Novgorod region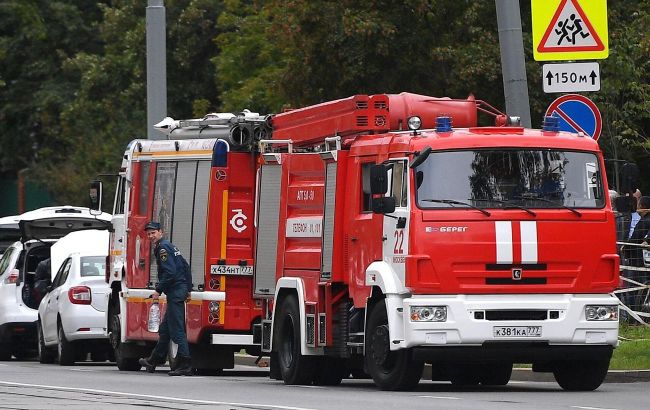 Russia complains about an attack on an airfield in the Novgorod region (Photo: Russian media)
As the Russians write, a drone of the copter type allegedly attempted to attack the military airfield. The drone was supposedly shot down by small arms fire.
The Russian Ministry of Defense claims that as a result of the attack, a fire broke out in the aircraft parking area, which was allegedly promptly extinguished.
"One aircraft received damage, there were no casualties as a result of the terrorist act," the Russians write.
At the same time, photos with a lot of smoke are being shared online. It is reported that the Russian Tu-22M3 bombers are located at theSoltsy airfield.
Attacks on Russian ships
As known, explosions occurred in the vicinity of the port of Novorossiysk in the Krasnodar Krai of Russia during the night of August 4. The Russian Ministry of Defense claimed an attack by maritime drones and accused Ukraine.
Sources confirmed by RBC-Ukraine have confirmed that the Security Service of Ukraine (SSU) conducted a special operation in the bay of Novorossiysk, resulting in damage to the amphibious ship Olenegorsky Gornyak. According to available information, the Russians may not be able to repair the ship anytime soon.
On the following night, a large oil tanker, the SIG, loaded with fuel, was attacked by drones in the area of the Kerch Strait. This operation was carried out jointly by the SSU and the Ukrainian Navy.