Russia drops up to 38 air bombs daily over Kherson region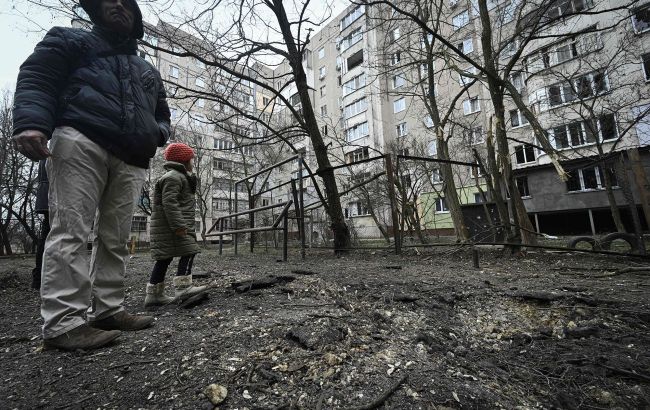 Russia delivers almost 40 airstrikes with air bombs in Kherson region daily (photo: GettyImages)
Russian occupying forces are launching nearly 40 airstrikes per day in the Kherson region, according to Oleksandr Tolokonnikov, the spokesman for the Kherson Regional State Administration.
The spokesperson for the Kherson Regional State Administration explained that Russia is not using a large number of missiles in the region but is conducting attacks with bombs that are difficult to intercept. These bombs fly at very low altitudes and are launched quickly.
"The number of aerial bombs currently being dropped on the Kherson region has never been seen before. While in the past, there were 2-3 bombs per day, now there are already 38. Regarding the destruction, when they hit a building, there is nothing left of the structure, and nearby buildings are also damaged by the shockwaves," said Tolokonnikov.
The head of the Kherson Regional State Administration, Oleksandr Prokudin, reported on October 21 that the occupiers had released 24 aerial bombs over the Kherson region.
Shelling of Kherson region
Russian forces captured the Kherson region in February 2022 during the large-scale invasion of Ukraine. Ukrainian forces retook Kherson and some of the populated areas under their control in November.
However, Russian forces continue to shell Kherson, including the areas of Berislav and its surroundings, from the temporarily occupied left bank of the Kherson region.
For example, Russian occupiers shelled Berislav throughout the day on September 25. In total, three people were killed, and two were injured. On October 18, Russian forces dropped bombs on the Berislav district, resulting in a fatality.